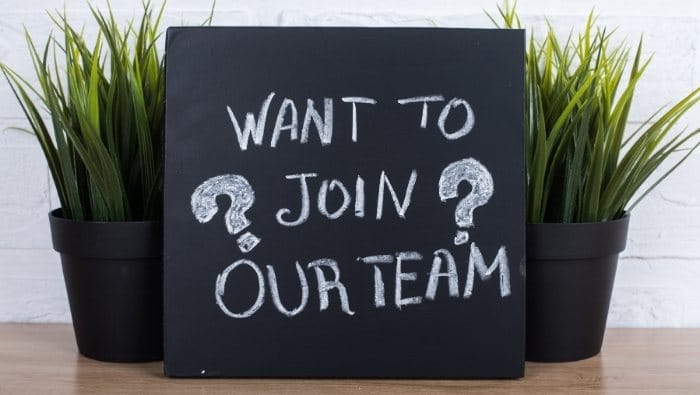 Executive Assistant – Full Time at Moonshine Agency
If you're the type of person who lives to make a difference, sees challenges as growth opportunities and has a love of film as a tool for making change – this may be your dream job.
We're looking for a super-organised people person with exceptional attention-to-detail who embraces planning the way Cuban bar tenders are embracing capitalism. We also need someone who has the ability to juggle multiple tasks, love their work and keep a cool head while streamlining the day-to-day operations.
This role offers a huge opportunity for the right candidate. The greatest benefit of working for this nimble, growing, purposeful company is that you won't be pigeon-holed or overlooked. This position rewards initiative, celebrates going the extra mile, and cherishes meaningfully contributing to the company mission of moving humanity forward.
So if you're looking for an environment to shine, feel inspired and make a genuine difference to the team you're supporting, this is the job for you.
About Moonshine Agency
Moonshine Agency is an impact film production house that creates content with a purpose. That's right, we're not any old-fashioned video production and communications company, we're here to dream bigger and make a difference through storytelling for impact. Company principals Mike Hill and Sue Collins have spent the past eleven years focusing on work that moves humanity forward. They believe that a good story, well-told wins hearts and minds, thereby changing the world. When this is coupled with strategic planning and strong calls-to-action you get real world outcomes. It might be achieved through a one minute video or a feature length documentary, a photo or a Facebook page. Visual communications is at the heart of what we do and we're always exploring new ways to reach our audiences.
Since 2010, our work has been viewed by millions across the world on TV and online.  Our team travels the country and the world (when we're able to!!) to capture stories that inspire their audiences to take action.  Our thoughtful, innovative and creative approach is coupled with respect for audiences, careful strategic planning and effective communication that ensures we work closely with our collaborators to deliver successful, well-executed projects every time.
One of our core values is curiosity, we're always curious because we know that the world won't change if we don't seek to change it.
Sue and Mike are already supported by an amazing team of specialists and now need an exceptional Executive Assistant to help them take the company to the next level.
When you're part of our team you'll be supported to try new ideas and iterate on old ones. We value creative thinkers and early adopters.
In a nutshell you will:
Be part of a supportive high performance team.
Have a voice in your work.
Be part of projects that have real world outcomes.
Have opportunities for ongoing learning and skill development.
**We have a great office environment that includes a 'Happiness Team'! This role is based onsite at out of our office in Richmond, VIC. We are not a work from home team.
At the end of the day, we work really hard, have fun and always strive to deliver excellent results.
You'll be well suited to this role if you…
Love being an enabler and making it happen.
Believe strategy and planning is essential to achieving goals.
Embrace systems and processes.
Are an open-minded problem-solver who loves a challenge.
Pride yourself on being a great collaborator.
Have excellent written and verbal communication skills.
Work well to deadlines.
Have a sharp eye for detail.
Live to learn.
Have initiative and independent judgment.
Are quick to figure things out or ask for help.
Have a demonstrated commitment to making a difference.
Are inspired to work in a diverse, creative environment.
About the Executive Assistant role
No two days are the same in our office. It's generally fast-paced as we have multiple projects in various stages of production at any given time and there is always a lot going on.
The team are already supported by strong systems and processes, and with your oversight, you'll keep the studio running like clockwork.
On any given day you could be planning the next film shoot, creating a call sheet, managing a budget, or liaising with clients about job delivery. You may find yourself updating calendars, liaising with clients, writing important emails, booking meetings, planning travel, reviewing agreements, compiling social media analytics or popping out to grab some coffee for the team. Wherever your day takes you, it will be with a strong focus on getting to the next steps and making it happen.
Key Responsibilities:
Assisting with scheduling and coordinating production shoots.
Providing admin support to two principals across a range of essential areas.
Liaising with clients to book meetings, reviews and delivery requirements.
Providing hands-on support to the production, sales and marketing teams.
Holding the fort, taking calls, receiving guests and going the extra mile to create great experiences for those you work with both inside and outside the company.
Managing client expectations and informing the team of any changes or updates.
Grant and proposal writing under the guidance of the company principals.
Some content creation and content publishing. As a creative company, everyone in the Moonshine Agency team is a content creator of some description. If you have an interest in writing, photography or graphic design, you'll be encouraged to put these skills to good use amongst your other essential functions.
Administration:
You love receiving and making phone calls to keep things moving along smoothly.
Using technology to enhance productivity, processes & quality control.
Filing, collating assets and compiling social media and website analytics.
Taking charge of project administration i.e. proofreading, editing, formatting documentation, drawing up and reviewing legal agreements based on existing templates and protocols.
Assist with budget management i.e expense reporting, time tracking and reporting.
Key Qualifications:
Sound administrative acumen with proven experience at a similar level.
Effective interpersonal communications skills combined with high-level verbal and written English skills. A good writer will be well suited to this role.
Skilled in Keynote, Pages, Numbers (or Microsoft Word & Excel) and preferably some ability to use InDesign and Photoshop .
Exceptional organisational skills.
Ability to effectively manage multiple tasks and priorities accordingly.
A basic knowledge of WordPress is an advantage.
If this sounds like the kind of team you want to be a part of then please apply by writing a personal, memorable cover letter letting us know why we should move your application to the top of the pile.
We look forward to hearing from you soon.
Position Description also available on ScreenHub
Please note:
All applications without a cover letter, resume and direct contact details of referees will not be considered.
Due to a high volume of applicants, only those successful in making the shortlist will be contacted.
NO AGENCIES – THANK YOU
Contact: hello@moonshine.agency or call 03 9410 4345