Impact Films

Moonshine Agency (incorporating Moonshine Movies) specialises in producing impact films.  This is a passion area for everyone who works here.  We work with philanthropists, activists and visionaries to craft stories that take audiences on a journey of discovery that inspires them to get involved and take action.
What is an Impact Film?
Impact Films are film-led communications designed to inspire positive social change and make a lasting impact.
Some famous and diverse examples include An Inconvenient Truth (reframing the climate change debate), Kony 2012 (framing the plight of child soldiers in Africa), and Citizenfour (fortifying our suspicions about the state of surveillance).
Despite their name, Impact Films tend not to be comprised of a single film but of a whole swathe of communications activities that might more accurately be described as 'Impact Campaigns'.  However, the film part is important and warrants its headline status for a couple of reasons.  Firstly, films are 'tent-pole events' that utilise marketing strategies to bring their topic into the public consciousness at a particular point in time.  Secondly, film is simply the most powerful and effective method of communicating around social causes.
Who makes Impact Films?
Impact Films tend to involve close collaboration between impact filmmakers, like Moonshine Agency, and change makers including philanthropists, activists and thought leaders.  There tends to be a natural alignment and synergy between the topics of impact films and the mission of foundations, NGOs and corporate social responsibility divisions.  Our past work has also included collaborations with broadcasters, private donors, distribution platforms, government organisations, charities, hospitals, universities, professional associations and everyday people via crowdfunding.
How are Impact Films used?
Impact Films are typically screened at film festivals, broadcast on television and reported on in the mainstream media.  This has a dramatic impact on the visibility and familiarity of the film's topic and can play a considerable role in informing public and political opinion.  Some of the most powerful impressions made by impact films can come from touch points such as hosted screenings, syndication through social networks and distribution through educational channels including schools, universities and institutions.
How do Impact Films make a difference?
Impact Films tend to benefit causes in a variety of ways but most commonly contribute to drastically increased visibility, positive advocacy outcomes, higher levels of engagement with the community and more lucrative fundraising.
Impact Films afford change makers a unique opportunity to make the world a better place.  Moonshine Agency has specialised in this area of communications since 2010 and has collaborated with dozens of organisations around the world.  We are passionate about making the world a better place, one story at a time, and would be thrilled to offer our assistance in helping you learn more about this exciting emerging discipline and how it might be used to support your mission.
"A small body of determined spirits fired by an unquenchable faith in their mission can alter the course of history."

 
Mahatma Gandhi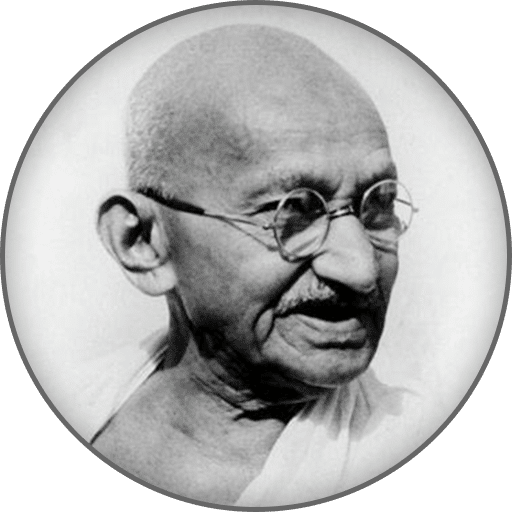 Featured projects:
Moonshine Agency has specialised in Impact Film campaigns since it was founded in 2010 and has collaborated with dozens of organisations worldwide to generate millions of quality impressions across traditional and digital media.  These examples demonstrate how Impact Films can be used to make the world a better place, one story at a time.  Through collaboration between filmmakers, activists, entrepreneurs and visionaries, socially conscious audiences can be engaged to rally behind movements for a better tomorrow.
Hippocratic
18 EXPERIMENTS IN GENTLY SHAKING THE WORLD
Dr Raj is a small man with a big dream: a pain-free India.
His mission is to bring ethical practice to modern medicine through whole person care and universal access to morphine – the essential, but heavily restricted, narcotic pain medicine.
Now, this spiritual leader of ethical medicine shares the story of his life's work, reflecting on effecting change in a country of 1.2 billion people – where corruption is rife, bureaucracy is suffocating and the unregulated 'medical industry' is driving millions of vulnerable families into financial ruin every year.
The Hippocratic Oath is a solemn pledge taken by physicians inspired by ancient Greek medical texts.  It articulates the key principles of ethical medicine. And it is largely been forgotten by today's medical graduates. 
"Some of you who are listening today are medical students or nursing students.  You would have possibly taken a Hippocratic Oath.  Some of you would have taken it seriously.  For some like me it was just a ritual, I was not touched by it because it seemed too idealistic and impractical.  It was so contradictory to what I saw practiced around me."
Professor MR Rajagopal, 'Dr Raj', fell into medicine – a happy accident.  He's now one of the field's most respected physicians, described by the New York Times as 'the father of palliative care in India', Raj is also an outspoken critic of the modern medical industry. 
Hippocratic provides an intimate first-person account and supports Raj's mission of a pain-free India, where universal access to essential medicines is available to all patients who need them.
Topic
Ethical Medicine & Global Access to Pain Relief
Year
2017
Partners

International Association for Hospice & Palliative Care, Lien Foundation, TPI Enterprises, Open Society Foundations, Australasian Palliative Link International, Moonshine Agency
Outputs        
88 minute feature, 55 minute TV version, short films, DVD/ Blu-ray, VOD,  email marketing, social media campaign, mass media publicity, website.
Results
Broad theatrical release and speaking tour in Australia, USA, Canada, India and UK throughout late 2017 and 2018.
International television, VOD (Amazon Prime) and educational distribution (Kanopy Streaming).
Extensive mass media coverage (including the New York Times).
Significant fundraising contribution in the hundreds of thousands of doallars.
Multiple awards & rave reviews.
Innovation High
NEW SCHOOL EDUCATION
Innovation High is an original web series about the future of education.
The Australian education system has become segregated through socioeconomic or academically selective schools, especially in the capital cities.  However, growing evidence suggests that this is counterproductive to the overall performance of Australia's education standards and restricts social mobility. 
A new approach is urgently needed that brings Australian children together again under a public education system driven to innovate and excel.  The greatest opportunity for innovation in education is when a new school is being established. 
This is the story that Innovation High will tell…
While the film series places a focus on Richmond High, it is not limited to telling stories about this school alone.  We aim to fan the flames of a national conversation and want to hear the views of students and parents around the country.  We also want to hear from thought leaders, educators and stakeholders of all types.
Take Heart
What disease starts with a sore throat, or infected skin sores in children, and if left untreated can advance to open heart surgery, permanent disability, stroke and premature death?
Rheumatic Heart Disease, or RHD, is a largely invisible disease that threatens the lives of over 30 million children and young people around the world.
Take Heart: The Quest to Rid Australasia of Rheumatic Heart Disease lifts the lid on this life-threatening disease that is 100% preventable.
Narrated by Logie & Walkley Award Winner, Mr Stan Grant, this powerful and provocative film is the first in a global series that focusses on Australasia – Australia, New Zealand and the South Pacific.
The first peoples of this region – Indigenous Australians, New Zealand Māoris and Pacific Islanders – have among the highest rates of Rheumatic Heart Disease in the world.
While Australia and New Zealand are ranked top 2 and 7 on the UN's Human Development Index, this epidemic highlights the gap between Indigenous and non-Indigenous peoples.
Take Heart provides a first hand account that explores how we can close this gap and prevent more children being struck down by this completely preventable disease.
Winner of 9 Global Independent Film Awards, an Impact Docs Award and Accolade Global Film Competition Humanitarian Award 2017.
Discover More at Project Website
Topic
The Quest to Rid Australasia of Rheumatic Heart Disease (RHD)
Year
2016
Partners

Aspen Foundation, Bupa, Snow Foundation, Heart Foundation, Cardiac Society Australia & New Zealand, Cure Kids, World Heart Federation, NT Cardiac, RHD Australia, Australasian Maternity Outcomes Surveillance System, NZ Ministry of Health, SBS (NITV),  ABC International, Moonshine Agency
Outputs        
52 minute feature, 25 x short films, action toolkit, photography exhibition, smart phone apps, DVD/ Blu-ray, email marketing, social media campaign, mass media publicity, website, translation in 12 languages, Government advocacy, academic evaluation.
Results
Television broadcast in 45 countries including prime-time in Australia
Dozens of cinema-on-demand screenings in urban and regional Australia including at Parliament House Canberra
10+ million mass media impressions
Improved retention of key messages
Improved compliance
International film festival screenings
Conference & UN screenings
Improved political buy-in
12 Awards
LIFE Before Death
LIFE Before Death is a multi-award winning social action documentary film series about the global crisis in untreated pain and the dramatic life-changing effects pain treatment and palliative care services can deliver to patients and their families.
The film asks the fundamental question underpinning our mortality:
How will you die?
This beautifully filmed journey takes us to 11 countries as we follow the remarkable health professionals battling the sweeping epidemic of pain that threatens to condemn one in every ten of us to an agonizing and shameful death. 
Through the eyes of patients and their families we discover the inherent humanity that empowers the best of us to care for those beyond cure.
This is an intimate, hopeful and life-affirming story of living well and dying better, advocating for making the most of every moment in our life before death.
Filmed in USA, Canada, Australia, South Africa, Ireland, Singapore, Georgia, Hong Kong, China, Uganda and India.
The project is multi-faceted and incorporates a feature film, 55 minute broadcast documentary, 50 short films and numerous social media platforms.
The project is designed to generate concerned awareness and educate its audience.
Discover More at Project Website
Topic
Crisis in Access to Essential Pain Medicines (Opioids)
Year
2012
Partners

Lien Foundation, Mayday Fund, International Association for the Study of Pain, Institute for Palliative Medicine, Open Society Foundations, Pettus Foundation, Union for International Cancer Control, Moonshine Agency
Outputs        
83 minute feature, 52 minute feature, 55 x short films, DVD, email marketing, social media campaign, website, translation in 16 languages.
Results
350+ screenings worldwide in 60+ countries
Official World Cancer Day Event
Television broadcast in 7 countries
International film festival screenings in 6 countries
1 million+ views online
10+ conference screenings
15+ million mass media impressions
AbaF (Creative Partnerships) Winner
UN Association Media Award Finalist
8 Awards
Little Stars
Accomplishing the extraordinary in the face of serious illness.
Little Stars tells the surprisingly life-affirming stories of young people living with life-limiting illnesses.
Against the odds these youngsters are making the most of every moment thanks to the support of their loved ones, working in harmony with passionate 'palliative care' teams.
Regrettably, not all conditions can be cured.
However, many children with life-limiting conditions will live for years, if not decades. Currently, 20 million children can benefit from palliative care, but access remains an issue.
For those who are receiving care, the results are incredible. These remarkable stories show young people finding hope, love, joy and attainment in the face of the inevitable.
Little Stars is a film you will never forget. Presented by acclaimed British actor David Suchet CBE, the raw power, insight and emotional honesty of this definitive human interest documentary will leave a lasting impression.
Filmed in USA, Australia, South Africa, Italy, Malaysia, England, Jordan, Russia, India, Greece and Germany.
Winner of Accolade, Best Shorts, Indie Fest and Impact Docs Awards and Japan Prize Finalist.  Official Selection in over a dozen film festivals worldwide.
Discover More at Project Website
Topic
Accomplishing the Extraordinary in the Face of Serious Illness
Year
2015
Partners

International Children's Palliative Care Network, Mayday Fund, United States Cancer Pain Relief Committee, Nando Peretti Foundation, CIMB Foundation, Hospis Malaysia, Open Society Foundations, Children's Palliative Care Foundation of Russia, Pettus Foundation, Interantional Association of Hospice and Palliative Care, Amit Iyer Memorial Foundation, Children's Hospital at Westmead, Children's Hospitals and Clinics of Minnesota, Together for Short Lives, Palliative Care Australia, Bundesverband Kinderhospiz, Gruenthal, Al Jazeera Documentary, Moonshine Agency
Outputs        
52 minute feature, 25 x short films, photography exhibition, DVD/ Blu-ray, email marketing,         social media campaign, website, translation in 15 languages.
Results
Television broadcast in 55 countries including Al Jazeera, Grupa  Onet and TRT
50+ screenings worldwide
International film festival screenings in 6 countries
70,000+ views online
10+ conference screenings
Mass media coverage
Broad educational media distribution
Japan Prize Finalist
6 Awards
Life Asked Death

Life asked Death, "Why do people love me but hate you?"
Death responded, "Because you are a beautiful lie and I'm a painful truth."
The developing world represents over eighty percent of the world's population.
People living in these countries typically die younger and have less education and money. Asia is home to sixty percent of the world's population. Many of these people live in developing economies.
That means less physical and human resources for essential public services, including health.
The burden of a disease like cancer in countries like Myanmar, Sri Lanka and Bangladesh is immense.
By the time it's diagnosed, eighty percent of cancers in the developing world are incurable.
The result is a vast sea of human suffering.  But there is a solution…
A medical discipline whose focus is to treat pain and alleviate suffering in all its forms.
That medical practice is Palliative Care.
Services beginning to spread across the developing world have the potential to improve the lives of tens of millions of people every year.
This is the story of a revolution in healthcare.
Discover More at Project Website
Results
Over 1 million views on Facebook and YouTube
High-level screenings in 7 countries
TV broadcast through Flame Distribution
Improved development of services
International conference & UN screenings
Improved political buy-in
3 Impact Doc Awards
Common Ground Canberra
This series of short films about homelessness in Canberra helped to raise the necessary awareness and funds to build Canberra's first affordable, safe housing development for the formerly homeless. 
The first short film, Common Wealth, explores the scale, scope and reality of homelessness in Canberra today: In the capital city of our Commonwealth – our political community founded for the common good – homelessness is growing at an alarming rate. Between 2001 and 2006, homelessness in the ACT grew by eleven per cent. Canberra has been exposed as the worst housing market in Australia for low-income individuals and families. Why is our Commonwealth failing to protect its most vulnerable citizens?
The second short film, Common Sense, asks its viewers to imagine how they would deal with the realities of homelessness:  Australian politicians boast of our strong economic standing. The disposable household income of Canberrans is the highest of any capital city in the country. Yet in our national capital, homelessness is increasing at an alarming rate. Common sense tells us that the ACT should have the most resources at its disposal to help its most vulnerable. Sadly, this is not the case. Today, the CEO of Lifeline Canberra will see how it feels to make do with nothing but the clothes on his back.
The third short film, Common Ground, seeks to identify a potential solution to the problem of homelessness in Canberra: Today, there is effectively no affordable housing available in Canberra. As a result, homelessness is growing rapidly. The ACT and Federal Governments urgently need to identify and support initiatives that will provide long-term solutions to the problem. One such initiative is Common Ground – an international leader in the development of solutions to homelessness.
Discover More at Project Website
Results
Multiple screenings in Canberra including at Parliament House
Project attracted philanthropic and Government funding of over $20 million
Film festival screenings
Thousands of views online
Mass media coverage
A Stitch In Time

COMING SOON
A Stitch in Time project seeks to demystify the preventative pathways and demonstrate the options available to women who are at an increased risk to develop breast cancer.  By showing women what the options look like, what they might expect from their own journey and presenting opportunities to find accurate information and support groups, the aim is to encourage women to be empowered and proactive in the decision process- ultimately hoping to prevent the breast cancer from developing in the first instance.
There's a great deal of information informing women that breast cancer is serious, that 1 in 8 Australian women will develop breast cancer and an enormous sea of pink that reminds us instantly of the need for funding for research and support.  In fact, breast cancer is the most common cancer in Australian women, it's the second most common cancer to cause death in women after lung cancer, and accounts for 27.4 per cent of all new cancers in women.  At present, the risk of developing breast cancer before the age of 85 in women is 1 in 8. About 5% of breast cancers are due to an inherited faulty gene.
However, how do you know if you have one of these 'faulty genes' and are at a higher risk than the average woman? An understanding of what being at 'increased or high risk' for developing breast cancer means is not widespread in the general population.  In fact, it generates a great deal of confusion and stress for many families when they learn of a breast cancer diagnosis in a relative. So how is genetic risk assessed, how do people find this information and what can then do once they have it?  More importantly, what can they do if they learn they are in fact at higher risk? As a communications project A Stitch in Time will explore these questions through the stories of women living the experience.

Crafting inspiring campaigns that find, emotionally engage and activate your audience to become your best customers and brand ambassadors.
Creating impact films and TV series designed to have a social impact by engaging, entertaining and inspiring audiences to make the world a better place.
Developing and producing bold, daring, high-impact scripted feature films and television series that make a difference.
Moonshine Agency is a diverse communications, creative content and marketing company that offers a range of specialist services that can be viewed here.