Keen to learn more about us?
Browse recent media articles featuring Moonshine Agency and our impact film projects.
To arrange an interview with a member of our team, please email kristina@moonshine.agency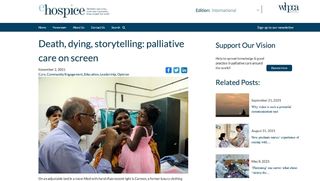 Since producing Life Before Death in 2010 we've realised how crucial storytelling is to framing the end of life experience. We shared our thoughts with eHospice magazine.