Video Production Quote
Get a quick and accurate video production today
Our impact film and production house services all over the globe. If you're keen to see how we can work together, drop your contact details into the form below and our team will be in touch.
Video Production Quote
Fill out the form above now – it's the best way to get a quick and accurate video production quote.
Arrange a free consultation where we'll walk you through every step of the process.
Don't worry, you don't need all the answers to request a video production quote.
Meet in person or via Zoom if you're not in the neighbourhood.
You can also call us on +61 3 9410 4345 or send a direct email, to get a quick response to any of your questions.
We look forward to hearing from you soon!
Thinking About A Video Production Quote
So you may be wondering, what information do I need to request a video production quote?
The short answer is – not much. So we can walk you through the whole process. Because creating fantastic a customer experience is our job. And if you'd like to learn more about this, you can read reviews of Moonshine Agency on Google.
But, if you're the type of person that prefers to plan and prepare a brief before requesting a quote. Well that's also great.
As you know, videos and films come in all kinds of formats and sizes. So their budgets vary depending on the scope and scale of the project.
So when preparing a video production quote, there are some key considerations like:
Purpose
Duration
Style
Single or Series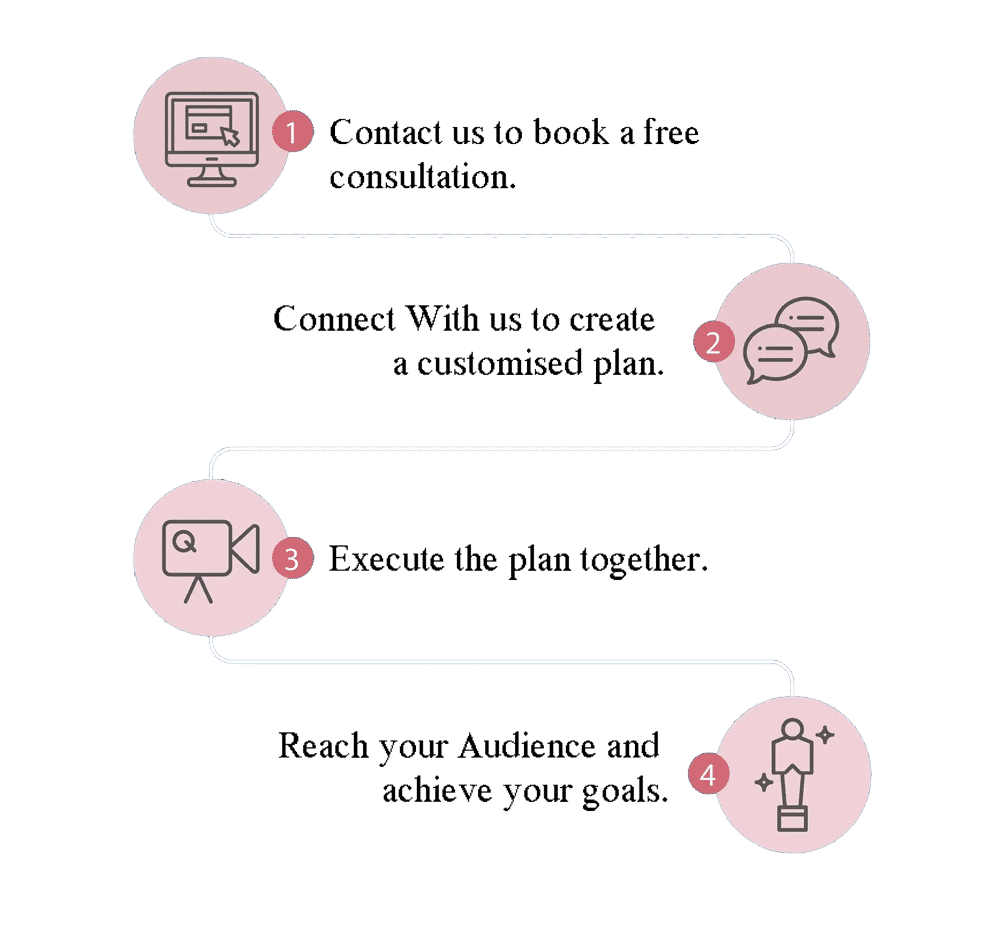 Video Production Quote Common Questions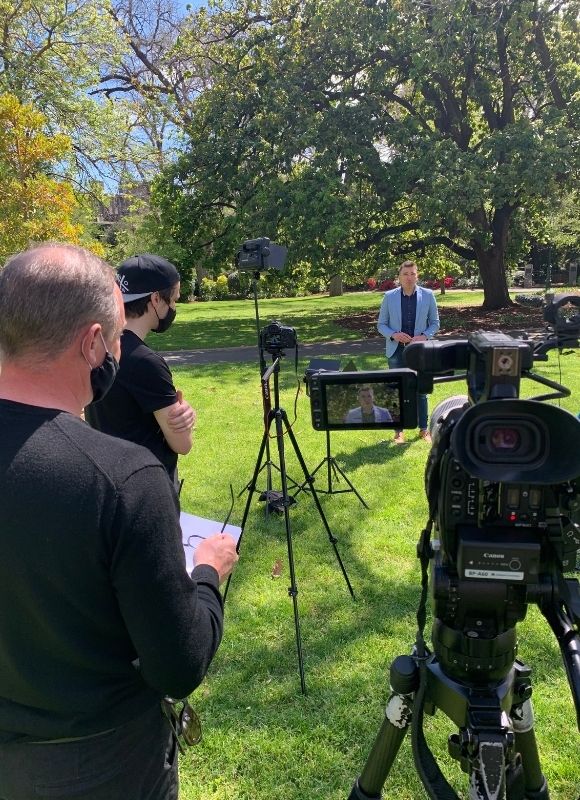 Do you need a single video or a series of videos?
What is the rough duration of each video?
Is the shoot taking place during the day or at night?
And is it inside, or outside, or both?
Does it need to take place on a particular day or date, during the week or on the weekend?
Will you need versions of the videos, for example, shorter versions for Facebook or Instagram?
Do you have access to on-screen talent, or do you need help with that?
How many people will be speaking at one time in any given scene?
Do you have a location in mind, or do you need help finding one?
Do you have particular requirements around set dressing, props, wardrobe or make-up?
Are there any special requirements, for example, aerial, moving camera, time-lapse, 360 videos?
Do you need closed captions or subtitles?
What will be the final use and purpose of each video?
And what's the delivery deadline?
Again, you don't need to have all of the answers. But giving some thought to questions like these will help you prepare in advance.
And remember, we're here to help you every step of the way. We've produced over 2000 videos and films to date, so whatever you need, we'll be able to help you find a solution. So please, reach out and get in touch today.
We look forward to hearing from you soon!