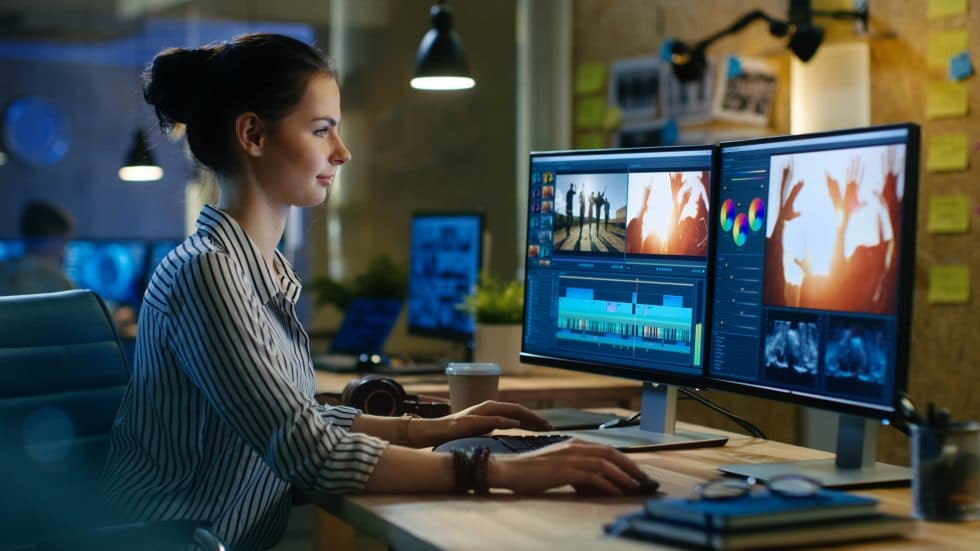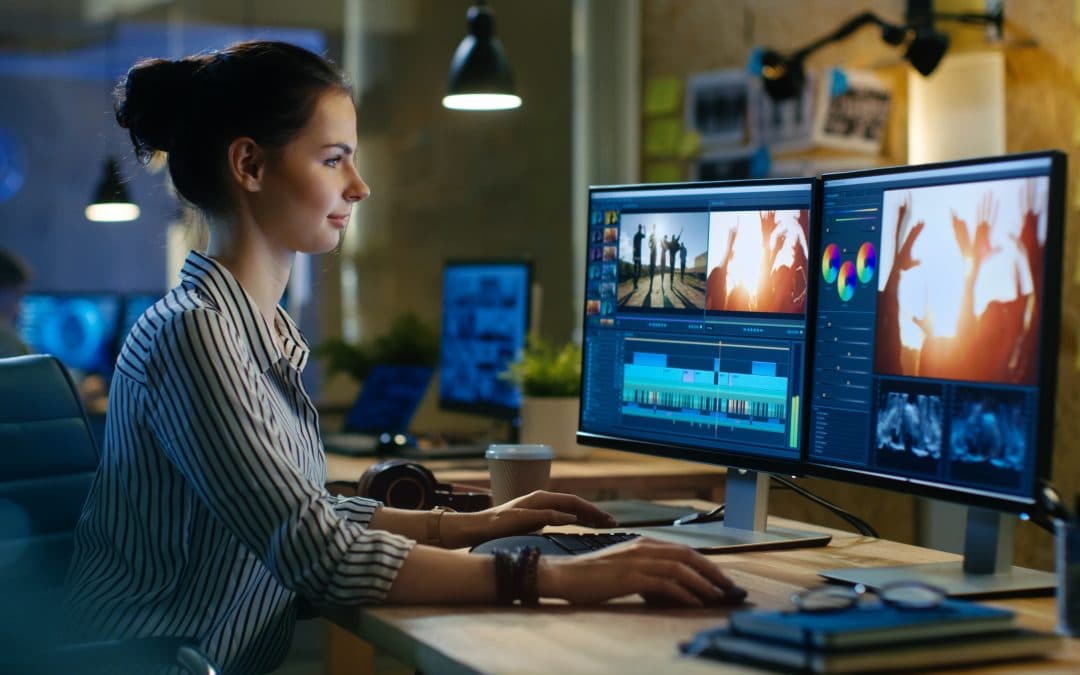 So this post is about film video editors jobs at Moonshine Agency in Melbourne.
Film Video Editors Jobs
Graduate & Junior Video Editing Opportunities
First of all, regular contracts are available for film video editors jobs at a junior level.
Moonshine Agency are looking for video editors with a minumum of 1 year's experience for regular freelance contracts to create on-brand, engaging video content.
Job Requirements:-
Creation of short-form video content (include graphics and animation) for multi-purpose use across both Moonshine Agencies websites and social media channels and our clients websites and social media channels.
You'll have knowledge of Adobe suite (Premiere, After Effects, Audition, Photoshop, etc) and bring creative flair for design, text and graphic aesthetics, and music choices.
You must have a competent understanding of social platforms – Facebook, Twitter, Instagram, YouTube etc – and be experienced in creating engaging short-form videos (between 15 – 120 seconds) for these platforms that will immediately engage audiences.
You must have experience with codecs, image types, resolutions, frame rates as they pertain to digital media trends.
You must have the ability to edit quickly, handle multiple tasks at the same time, follow briefs and direction from key staff members, and to utilise project time allocated productively to meet deadlines.
You may also be asked to create sizzle reels and trailers for projects, so the ability to scan through video rushes quickly and find the best images is crucial to this role.
This role will work out of our office in Richmond.
Key Responsibilities:-
End-to-end editing and delivery of content including:
Setting-up projects on our Mac edit suites based on our in-house standards.

Basic media management.

Syncing multiple cameras using PluralEyes.

Picture editing.

Intermediate color grading.

Basic and intermediate motion graphics using supplied assets.

Intermediate sound mixing.

Export & scheduled review delivery via Vimeo Pro.

Daily backups, time-sheets and peer-reviews.
System Information:-
iMac Retina 5K 27 inch

iOS: Mac OS Sierra

Adobe Creative Cloud
About Moonshine Agency
Moonshine Agency is a film company creating stories that change the world. Furthermore, our mission is to work with amazing people to make a lasting positive impact. We produce great content and make sure it reaches its audience.
Subsequently, as a specialist agency based in Richmond, we are focused on creating films, campaigns and innovative projects that inspire change.  So we work with clients and also produce our own projects.  And our work revolves around effective visual storytelling through film, video, and photography.  Also, our focus is on moving audiences from passive consumption to active engagement across traditional and digital media.
Since 2010, our work has been viewed by millions across the world on TV and online. And our team travels the country and the world to capture stories that inspire their audiences to take action.  So the projects we've produced have been recognised with over 40 international awards to date.
Our thoughtful, innovative and creative approach is coupled with respect for audiences.  Finally, careful strategic planning and effective communication ensure we work closely with our collaborators to deliver successful, well-executed projects every time.
Furthermore, Moonshine Agency prides itself on a strong, valued-based culture revolving around its mission to Tell your Story, Change the World.  So We are looking for a pool of freelance editors who share our values and will work closely with us on an ongoing basis. 
Learn more about our values.
Finally, if you're a good collaborator who works well in a team, has a keen eye for detail, enjoys a creative challenge and if this sounds like the kind of team you want to be a part of, then please apply by emailing hello@moonshine.agency including a cover letter with your resume and references letting us know why we should move your application to the top of the pile.
Please note: 
Applications without a resume, showreel examples, references and with direct contact details will not be considered. 
Due to a high volume of applicants, only those successful in making the shortlist will be contacted.
Keep an eye on the Careers page for other production and post-production opportunities.
Are you wondering how video could work to advance your mission? 
No problem, just take us up on our offer for a free consultation to discuss your concerns or ideas. We love to talk about 'video'.
Call us or send an email.  Just click your choice of a button to the right.