The Learning Project at Caulfield Grammar School
The Learning Project is a series of buildings that provide flexible, comfortable, and untraditional learning environments.
Caulfield Grammar School launched the project in 2014 with the aim of liberating the school to create cultural change.
Three relocatable buildings designed by Hayball Architecture were dropped onto three metropolitan Melbourne campuses.
The learning spaces are jam-packed with bright colours, interconnected areas, comfy seats and non-territorial 'classroom' environments.
Designs were based on cutting edge research that suggests students learn best in a self-guided, project-based model where they are able to work with their peers to problem solve.
The Learning Project's flexible design enables experimentation and an ever-changing environment for the future.
The James D. MacConnell Award
In 2017, Hayball was selected as a finalist for the prestigious international James D. MacConnell Learning Environment Design Award for its project at Caulfield Grammar School.
Moonshine Agency was contracted to create a short film to showcase the project.
Drawing upon extensive experience in creating award-winning impact films and content, Moonshine Agency put together a finalist video and Hayball's Learning Project took home the 2017 award.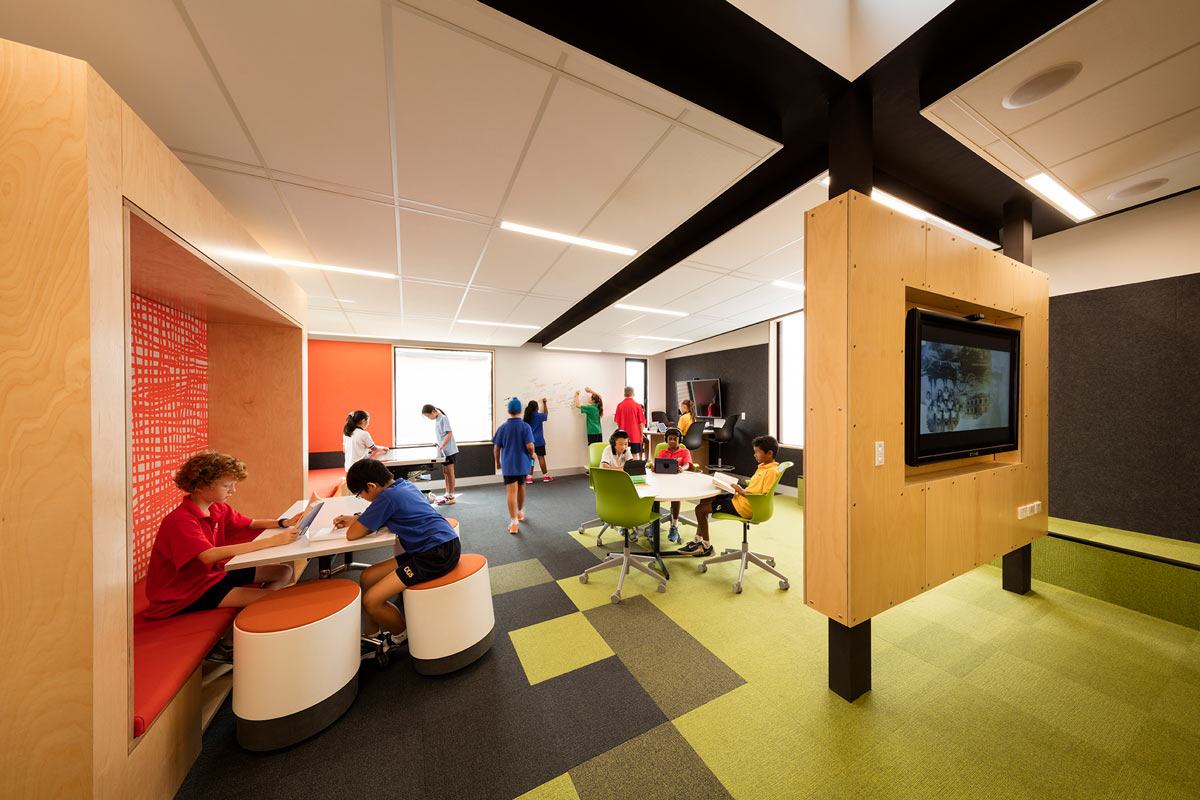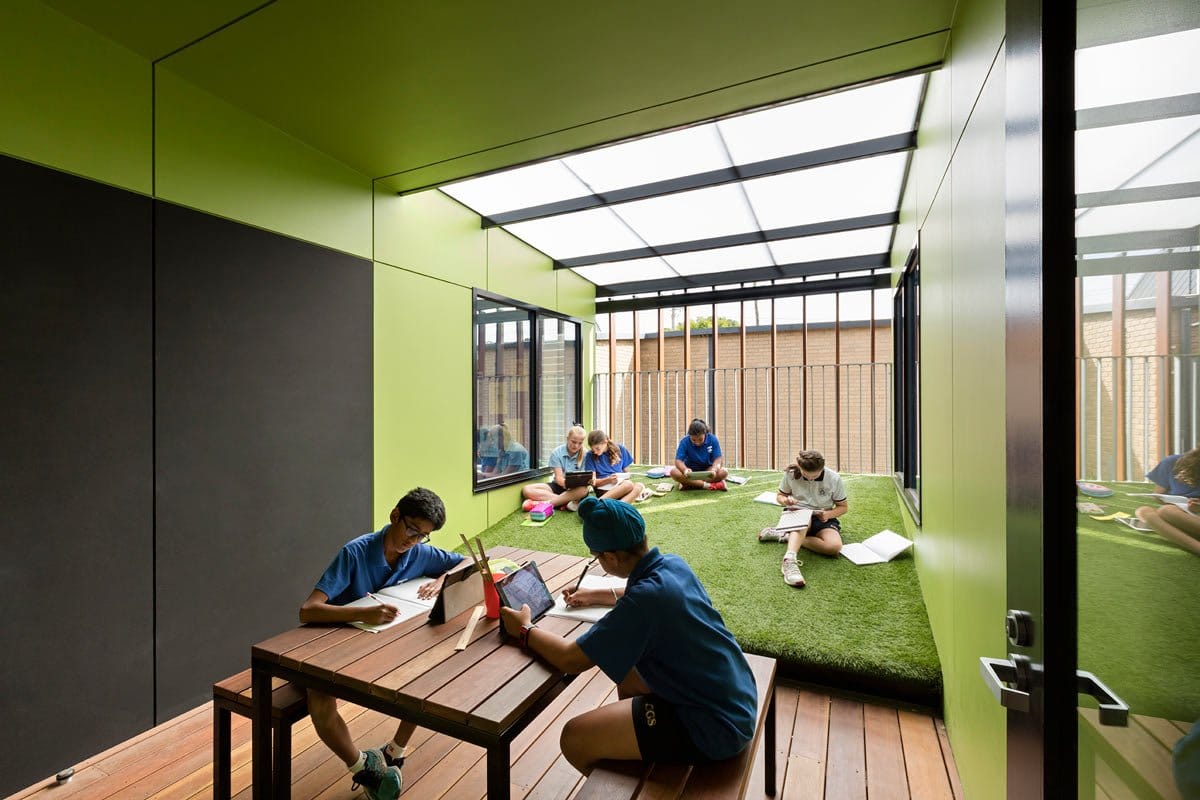 Impact Films
Video is the best way to tell a story by actively engaging viewers with the power of visual communication while they hear the voices of designers, students and teachers.
A short film provides the opportunity to reach a wide audience and can showcase your excellence in education and innovation.
Films are developed through strategic collaboration with key stakeholders.
From the onset, we collaborated with key stakeholders, finding consensus through a strategic communications workshop.  The outcomes of that workshop informed a production plan and script before filming on a motion-control camera over multiple days in order to capture the spaces and a series of insightful interviews.
Drone footage was also utilised to incorporate impressive aerial footage.
The end result was a versatile film which saw Hayball win the award.
It continues to be used as a promotional piece, as well as for mainstream media engagement, industry media, internal knowledge sharing, content for web and social platforms and on expert blogs.
Find Out More
Moonshine Agency's specialist team works directly with schools like Caulfield Grammar and architecture firms like Hayball to tell their stories and change the world!
Our extensive film-making experience and storytelling expertise enables us to create engaging content that highlights your innovation in education.
If you are considering showcasing your school or architectural project with film, we'd love to hear from you and have a chat about how it works. 
"Sensational! Working with Moonshine has been a terrific experience – your skill in understanding our needs, and the professionalism and skill with which you executed an excellent outcome are what we value most."
KT Trengove