Thank you
Thanks for reaching out we'll be in touch very soon.
Thank you
We pride ourselves on delivering exceptional experiences and we'll walk you through every step of the process.
We'll help you take the next steps on your journey.
As you can see from this flow-chart, the process is simple, streamlined and fun.
Please also feel free to send us a direct email or call us on +61 3 9410 4345 to get your questions answered by our friendly team right away.
You might also like to join us on Facebook, Twitter, YouTube or LinkedIn.
Have a great day!
Common Video Production Quote Questions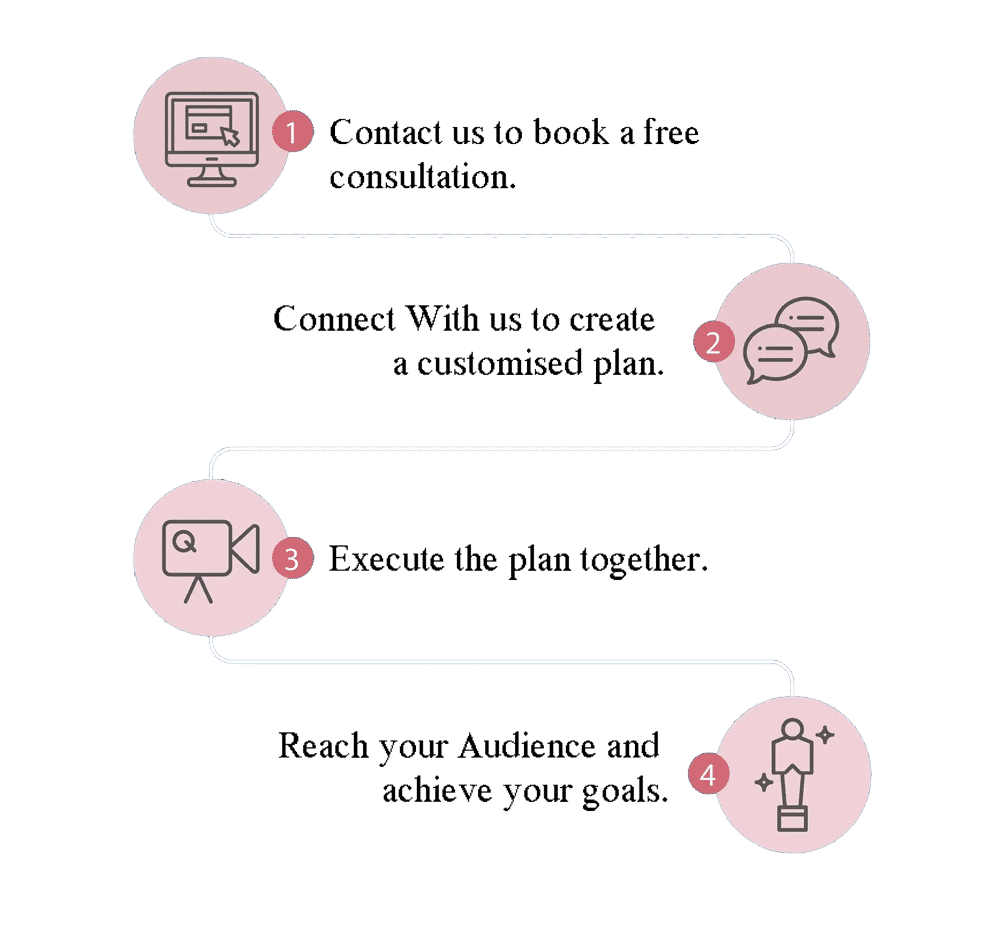 Do you need a single video or a series of videos?
What is the rough duration of each video?
Is the shoot taking place during the day or at night?
And is it inside, or outside, or both?
Does it need to take place on a particular day or date, during the week or on the weekend?
Will you need versions of the videos, for example, shorter versions for Facebook or Instagram?
Do you have access to on-screen talent, or do you need help with that?
How many people will be speaking at one time in any given scene?
Do you have a location in mind, or do you need help finding one?
Do you have particular requirements around set dressing, props, wardrobe or make-up?
Are there any special requirements, for example, aerial, moving camera, time-lapse, 360 videos?
Do you need closed captions or subtitles?
What will be the final use and purpose of each video?
And what's the delivery deadline?
Again, you don't need to have all of the answers. But giving some thought to questions like these will help you prepare in advance.
And remember, we're here to help you every step of the way. We've produced over 200 videos and films to date, so whatever you need, we'll be able to help you find a solution.
Thank you for requesting a free video production quote or consultation from Moonshine Agency.