Lorraine Kabbindi White
Lorraine Kabbindi White is the Co-Director on Take Heart 2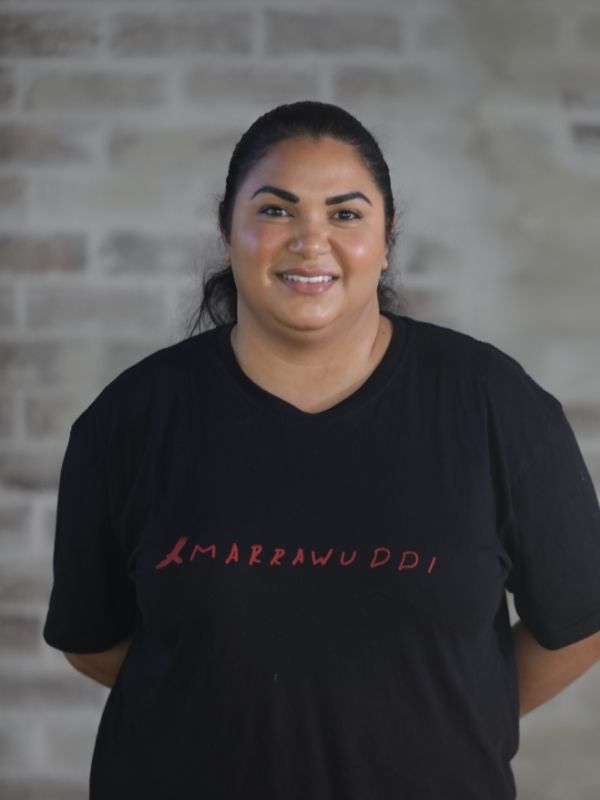 Lorraine Kabbindi White is a Gunmok woman, aboriginal artist and educator at the Melbourne Indigenous Transition School (MITS).  She is from Gunbalanya in Central Arnhem Land and went to school in Jabiru and Melbourne.
Lorraine has collaborated with Moonshine Agency on several short film projects over the last five years, including a short film about her cousin who died from Rheumatic Heart Disease in 2018.  Lorraine is the granddaughter of revered artist Lofty Bardayal Nadjamerrek AO, who gave her the responsibility of conserving the ancient 'x-ray' rock art in Kabulwarnamyo. 
In 2012, Lorraine held her first solo exhibition at the Qdos Art Gallery in Lorne, Victoria, titled Kundenge bok – footsteps. She learned to paint by her her grandfather's side and produces art in his specific West Arnhem plateau "Stone Country" x-ray style – depicting spirit beings, animals and plants from her grandfather's country. He remains an inspiration to her to this day.