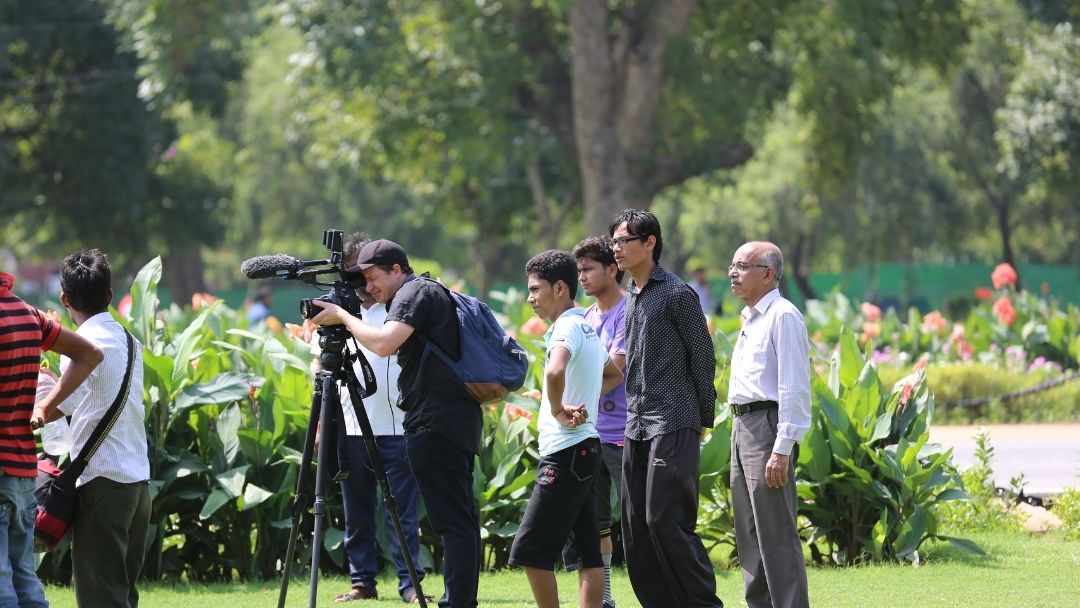 Moonshine Agency Expertise
Moonshine Agency is an impact film production house creating content with a purpose. We also have extensive expertise in communications, marketing and advertising. We offer a range of specialist services and consider ourselves a one-stop shop for our clients. We always promise an exceptional experience for everyone we work with.
It's true our master craft is filmmaking, but through this work over more than a decade, we have developed specialised skills in strategy, writing, campaign development, design, marketing and advertising. Moonshine Agency expertise in these areas stretches back over 15 years.
This enables us to deliver the best end-to-end service for our collaborators and guarantees an outstanding experience.
Our professional team has worked in this industry since 2001 and has developed expertise in film & TV, video, photography, digital communication, campaign, marketing, and production services.
These services are offered in packages on a project and campaign basis. Please drop us a line to find out how we may be able to help you with your next visual communications or content marketing project.
Moonshine Agency Expertise
Film & TV
Feature Film Production
Television Program Production
Impact Documentary Production
Film & TV Distribution
Film & TV Publicity
Short Film Production
Video
Short Film Production
TV Commercial Production
Promotional Videos
Corporate Videos
Business Videos
Video Explainers
Social Cause Videos
Events Videos
Public Service Announcements
Fitness Videos
Sports Videos
Agriculture Videos
Manufacturing Video Production
Training Video Production
Music Video Production
Web Video Production
Retail Video Production
About Us Videos
Testimonial Videos
Crowdfunding Video Production
YouTube Video Production
Animation Production
Real Estate Video Production
Video Blog Production
Fundraising Video Production
Photography
Studio Photography
Product Photography
Ghost Mannequin Photography
Fashion Model Photography
Portrait Photography
Campaign Photography
Look Book Photography
Catalog Photography
Location Photography
Event Photography
Wedding Photography
Photojournalism
Digital Communication
Website Design & Development
App Design & Development
Print Design
Graphic Design
Logo Design
Social Media Platform Design
Content Creation
Copywriting
Blog Writing
Email Newsletter Content
Social Media Content
Campaign Marketing
Campaign Planning
Campaign Design
Campaign Execution
Campaign Evaluation
Audience Engagement Campaigns
Outreach Campaigns
Experiential Campaigns
Strategic Communications Planning
Marketing Services
Social Media Marketing
Production Services
Executive Producing
Scriptwriting
Storyboarding
Video Editing
Sound Design
Original Score Composition
Music Licensing
Marketing
Distribution
Advertising
Wondering how Moonshine Agency could help you?
Please feel free take us up on our offer for a free consultation to discuss your ideas or head over our YouTube channel and watch some of our latest work.