Moonshine Agency Entertainment
"True inspiration is the fusion of talent, creativity, experience, a clear understanding of your audience and what they care about." ~ Mike Hill
Get A Video Production Quote
Moonshine Agency Entertainment
Moonshine Agency Entertainment is focused on the production of high-impact scripted feature films and television series.
Therefore our passion for is for storytelling. And combined with our extensive expertise in creating content for targeted audiences, we have laid the groundwork to expand our horizons.
So our bold and daring approach to project development is a key point of difference. And this is also enhanced in concert with talented collaborators around the world.
As a result, we are producing an exciting slate of new works that build on the pillars of our Agency Service and Impact Film business.
If you are an investor seeking a high-return project. Or an experienced writer or director with a project that aligns with our company philosophy. Then we'd love to hear from you.
Finally, our goal is to produce a range of popular, mainstream entertainment projects with soul and substance.
Moonshine Agency Entertainment
Sci-Fi Lies
Sci-Fi LIES is a factual entertainment series about two 'future investigators'. First of all, they take us to the brink of what's possible and scientifically test the seemingly impossible. Subsequently, they declare what is FUTURE TRUTH or SCI-FI LIES. So this unique popular science series brings theoretical science to life. And it does this in a humorous and entertaining way to test the underlying principles of science fiction's greatest inventions.
First of all, imagine a world where you can make yourself invisible at the drop of a hat. Similarly, a world where you can teleport yourself through space and time. Or rather explore parallel universes. It's the stuff of science fiction, right? Well, we're actually much closer than you think.
So our hosts are motivated by a quest for knowledge. For that reason, they are guided by open minds, sound reasoning, and the scientific method. Alo, their 'guru' is Arthur C. Clarke is one of the world's most renowned science-fiction authors.
Furthermore his 1968 novel 2001: A Space Odyssey is still a classic today. But Clarke was also a 'futurologist', fascinated by profiling possible futures, including his accurate prediction of the communications satellite.
Subsequently, our hosts loosely base their investigations on Clarke's Three Laws of Prediction:
1st Law: When a distinguished but elderly scientist states that something is possible, he is almost certainly right. When he states that something is impossible, he is very probably wrong.
2nd Law: The only way of discovering the limits of the possible is to venture a little way past them into the impossible.
3rd Law: Any sufficiently advanced technology is indistinguishable from magic.
Finally, this entertaining format and its creative use of emerging technologies engage the audience. So it allows them to discover new insights and be inspired, without being schooled.
The Lost Treasure of Zimram
The real-life murder mystery of Zimram Youram. Australia's First Indian.
Zimram Youram was a remarkable 18th Century adventurer who journeyed from the glittering Islamic palaces of Hyderabad, India to the menacing gaols of Dickensian England. Upon transportation as a convict, Zimram is the first known Indian national to set foot on Australian soil. Later, he became one of Tasmania's most popular and wealthier free settlers before his untimely murder…
It's 1848, and we're near the small town of Norfolk Plains (Longford) in the remote island convict colony of Van Diemen's Land (Tasmania). Here, an elderly Indian man lies brutally murdered on the floor of his home. How did he get here? Who killed him and why?
This feature film takes the audience on a roller-coaster ride that transports viewers through three corners of the British Empire of the 18th and 19th Centuries. The Lost Treasure of Zimram pieces together the spellbinding life and times of Australia's first Indian.
The film will explore Australia's early colonial history through the fresh prism of Zimram's little-known story. We know that Zimram Youram was born and raised a Muslim, but did he die as one? How did his Indian ethnicity and Islamic faith define his life? What pressures of assimilation were brought to bear on him? Finally, how does Zimram's life and times echo through time and resonate with the lives of contemporary Aussies, Indians, Brits, and Muslims today?
In a world where the Indian diaspora is commonplace and life as a Muslim in the west is increasingly complex. How does Zimram's story reflect the challenges and opportunities that face us today?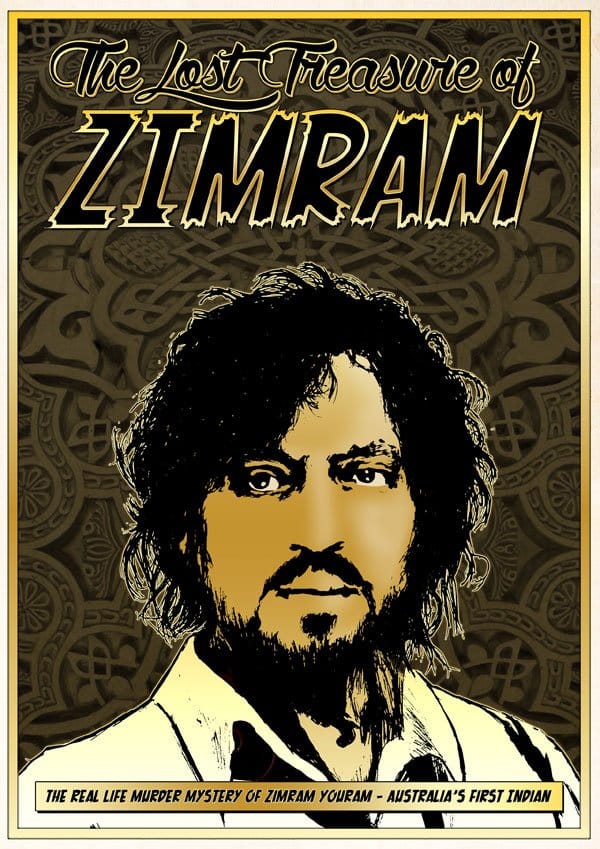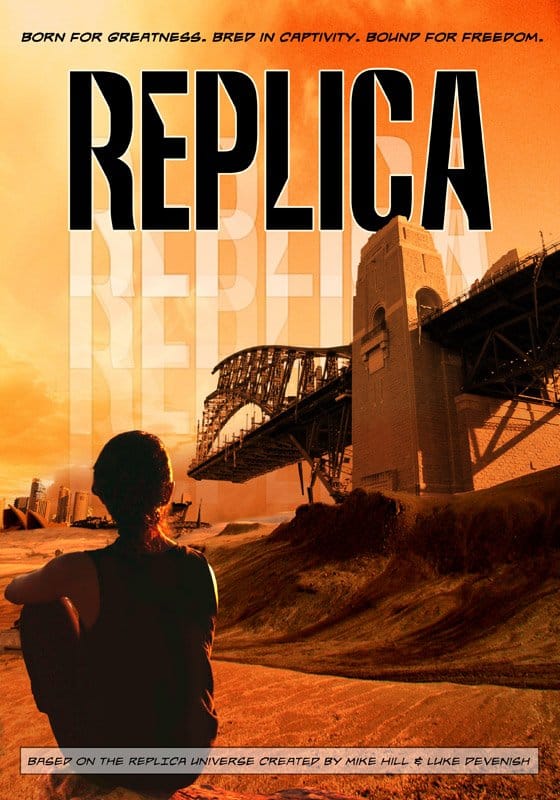 Replica
Born for greatness. Bred in captivity. Bound for freedom.
REPLICA| AURORA is a sci-fi thriller about a captive teenage genius who must escape her captor. And he's the most powerful man alive. To save her best friend. A self-aware super-computer. The only entity alive that can challenge her oppressor's totalitarian rule.
This feature film or telemovie feeds into the broader REPLICA story universe including the original television series REPLICA | MARS.
REPLICA|MARS is a concept for a sci-fi television series about a desperate group of crash-landed colonists, who must struggle to survive on alien soil or fall victim to its deadly secrets.
REPLICA|MARS is envisaged as an unraveling web of mysteries. Revealed through interwoven storylines set in the Mars-based present (2099) and the Earth-based past (2099 and earlier). The back-stories covered constitute the past storylines and will be revealed in flashbacks.
REPLICA|MARS is intended to be more than the concept for a television series. But the concept for an entire sci-fi universe. We intend the REPLICA Universe to be adaptable and franchisable, in the manner of the Star Trek, Stargate, Lost or Battlestar Galactica concepts.
Our intention is to attract financial and creative partners. We seek to continue the development of a commercially viable sci-fi property that will adapt to multiple media – television series, feature films and video games.