Indigenous Video Production
Culturally respectful Indigenous video production. Moonshine Agency specialises in working in close collaboration with communities to create videos in first languages. And incorporating local cultural metaphors as appropriate. Get in touch for a free consultation to explore the possibilities.
Aboriginal and Torres Strait Islander viewers are advised that the following page contains images and voices of people who have died.
Moonshine Agency is proud to specialise in Indigenous video production services. We have worked closely with more than 10 communities across the top end and in Victoria. The purpose is to create stories that move Australia forward. We believe reconciliation must be the top priority for modern Australia and we want to help shape a better future.
Winner – Best Documentary Feature – Global Independent Film Awards
Winner – Best Short Documentary Film – Horizon Interactive Awards
Culturally Respectful Communication Is A Key Aspect Of Sharing Knowledge And Reconciliation
Moonshine Agency has had the pleasure of collaborating with over 10 Aboriginal communities in the Northern Territory and Victoria.
These projects rely on a basis of trust, honesty and authenticity. We are thankful to be guided by local leaders, gifted cultural liaisons and linguists. We're appreciative of the guidelines provided by Screen Australia which provides guidance to pathways and protocols in storytelling with Indigenous communities.
A spirit of respect, recognition and reconciliation informs our work in this area.
We Are Committed To Helping Close The Gap On Indigenous Disadvantage
Be it collaborating with Indigenous thought-leaders and artists. Or advocating for health equity or celebrating achievements in Indigenous education. Moonshine Agency is committed to helping close the gap on Indigenous disadvantage within a generation.
We are encouraged by the findings of an evaluation of Moonshine Agency's Take Heart project on Rheumatic Heart Disease. Because this clearly shows that our contributions are making a real impact.
Aboriginal And Torres Strait Islander Storytelling Is Important
Community-led efforts across the country designed to improve opportunities, health and educational outcomes of Indigenous Australians never fail to inspire us.
We are passionate about Indigenous video production and the opportunities afforded by storytelling in first languages with local metaphors.
We hope to continue our fruitful collaborations with communities in this area.
Take Heart TV Commercial
This TV Commercial for Take Heart inspired government action to prevent Rheumatic Heart Disease (RHD).
Improving Communities Together Series
Creating New Opportunities for Aboriginal People. This is a film in a Social Inclusion series called Improving Communities Together for the West Gate Tunnel Project.
Embracing First Languages
This important health message on COVID-19 is told in Murrinh-patha. This is one of 16 first languages in this series.
Speaking Truth to Power
This films tells the story of the Brown family from Maningrida, West Arnhem Land. It is part of the Take Heart series.
Tell Your Story, Change The World
Creating A culture Of Change.
Moonshine Agency is more than a supplier of Indigenous video production services.  The company also sees itself as an agent of change and it facilitates this change by activating audiences.
Moonshine Agency spearheaded an initiative to build a commanding Facebook presence on the Take Heart Project in 2018.  We then worked with a variety of partners, including ANTaR, to activate that audience through 2019-2020.
Over 35 events around the country were staged around National Close the Gap Day.
We proudly hosted a flagship event at Melbourne's Federation Square on National Close the Gap Day to inspire governments. Our goal was to facilitate the launch of a comprehensive Rheumatic Heart Disease (RHD) prevention program and as a result, to stop 2 young people dying from preventable RHD each week.
These efforts were largely successful. Resulting in a coalition government commitment of $35 million towards an RHD vaccine. Similarly, $33 million was pledged by the Labor Government to prevent RHD on the ground.
At Moonshine Agency, we strongly believe in health equity and until the 10-year life expectancy gap between first and other Australians is closed, our work will continue.
The Experience We Deliver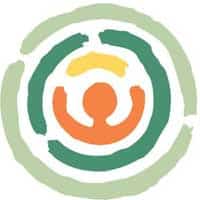 "They take great care to understand their clients and the scope of work, and for us, delivered a piece that was beyond what we could have hoped for."
ED TUDOR
Executive Director, Melbourne Indigenous Transition School (MITS)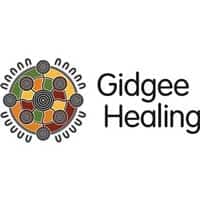 "Very happy with the outcome of RHD video it's a tool we as community can really use as to educate our mob I will be sure to distribute throughout community."
GUY DOUGLAS
Health Service Manager (Doomadgee), Gidgee Healing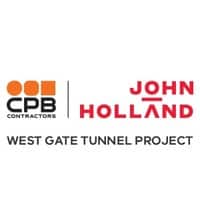 "Highly recommend Moonshine Agency. They helped shape our vision on how to tell our story and delivered an amazing result. Mike and Sue are great to work with, professional, creative, respectful and committed to making a difference."
LEIGH HARDINGHAM
Social Procurement and Inclusion Manager, West Gate Tunnel Project