Architecture Video Marketing
Moonshine Agency specialises in architecture video marketing services. We are proud to have worked with dozens of leading architecture firms across the country to help bring their projects to life. We believe that good architecture enhances human performance and fulfilment. Our architecture videos have been recognised with 5 international video awards in the past 2 years.
Design it, build it, then make it move…
Winner of the Horizon Interactive Awards for Promotional Video
Winner of the James D. MacConnell Award
Design Without Marketing Is MUTE.
Ssshhh, no need to yell!
Video marketing is the most powerful tool available to architects to demonstrate how human experiences are enhanced through thoughtful, artful design.
So, how do we back that claim? Stay with us as we work this through.
Schools, workplaces and residences inform the way we learn, work and live. We all know architecture is a visual medium and architects are brilliant at capturing their stories through still photography. But what about using video marketing? You built it, now make it move! Bring your design to life, help your audience experience the lived experience of those learning, teaching, working and residing in those spaces.
Bring them as close as you can when you can't have them visit in person.
You're a designer so we know that you know humans are visual creatures. We process images 60,000 times more efficiently than words. That's why, on average, we're all watching so much more than we're reading. And, since the dawn of time, we have evolved in a way that sharing stories has become the cornerstone of our communication.
We'd love it if you stick around for a few minutes and sample some of the screen stories shared on this page. It'll bring what we've just explained to life (in video). We welcome you to reach out to us if you'd like to learn more about the video production process, how it works, what works and why.
Like film, architecture is a form of storytelling – a story about how we live, learn and work in the 21st Century. Bringing these two art forms together is undoubtedly the way of the future.
Architecture Video Marketing
Discover how ClarkeHopkinsClarke Architects have reimagined the teaching and learning experience at Coatesville Primary School.
Workspaces echoing Vision, Mission, Values
Every great design begins with a really good story.
Are you an architect, interior designer or in construction? You have the opportunity to establish, reframe and amplify organisational culture through your work designing spaces.
That's pretty amazing, not many professions could claim that!
Have you considered sharing stories about how spaces inform human behaviour and how we interact in the world? It's inspiring and it offers an enormous opportunity to your clients. It's a unique point-of-difference that separates you from other architects, interior designers and construction companies.
We don't profess to change the world with our work but, by using video storytelling that explores how spaces are conceived, enhanced and delivered, this showcases the promise that your future projects will deliver on.
Imagine you're in a competitive pitch meeting. Your presentation is winding to a close. You dim the lights, turn up the volume – your audience is captive. You run a short film that clearly and concisely positions you as the perfect fit for the project. How much did you just increase your chances of success?
Architecture Video Marketing
Discover how ClarkeHopkinsClarke Architects have reimagined the teaching and learning experience at Coatesville Primary School.
Just coz… Architecture Video Marketing
The Experience We Deliver
"Thanks Moonshine for the successful outcome of our recent video presentation. Although we provided you with a challenging timeframe and tight budget, your professional approach and openness has instilled a confidence and trust that will continue to forge a strong and successful working relationship with Amicus. We look forward to your valued contribution to future endeavours."
CHRIS MAGUIGAN
State Manager, Amicus Interiors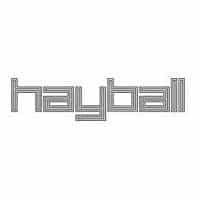 "Sensational! Working with Moonshine has been a terrific experience – your skill in understanding our needs, and the professionalism and skill with which you executed an excellent outcome are what we value most."
MICAELA NEUMANN
Advocacy Manager, Union for International Cancer Control (UICC)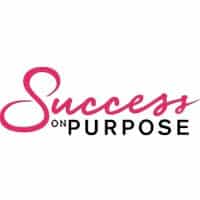 "I was surprised at had how quick the whole process was from organising and writing the script to shooting the video. People make an opinion of a person in 7 seconds and Mike ensured that my video was professional, heart connected and authentic."
MELONIE TAYLOR
Chief Energy Officer, Success on purpose
Architecture Clients We've Helped