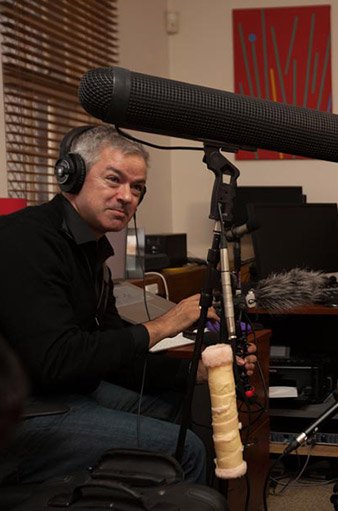 Keith Thomas

Sound Designer

Keith Thomas is an AFI award-winning Sound Designer, winning Best Sound in a Documentary for his work on Vietnam Nurses (2005).
Keith is the founder of Alchemy Audio Post Production and has collaborated with the Moonshine Agency team on various projects including Hippocratic (2017), Life Asked Death (2016) Take Heart (2015), Little Stars (2015), Common Ground (2013), and LIFE Before Death (2012).
He was awarded the Australian Centenary Medal in the 2001 Queen's New Years Honours List for his services to Australian society and Australian film production.

Crafting inspiring campaigns that find, emotionally engage and activate your audience to become your best customers and brand ambassadors.
Creating impact films and TV series designed to have a social impact by engaging, entertaining and inspiring audiences to make the world a better place.
Developing and producing bold, daring, high-impact scripted feature films and television series that make a difference.
Moonshine Agency is a diverse communications, creative content and marketing company that offers a range of specialist services that can be viewed here.