Don't believe the hype!
Your current experience with video content marketing is telling you this.  But you keep hearing things like-
If your not using video in your content marketing then you're missing out on important online marketing opportunities. 
Is this really true for video content marketing or is it just hype?
Videos on landing pages increase conversions by 86%. (source)
51.9% of marketing professionals worldwide name video as the type of content with the best ROI. (source)
74% of all internet traffic in 2017 will be video. (source)
These stats certainly back video content marketing.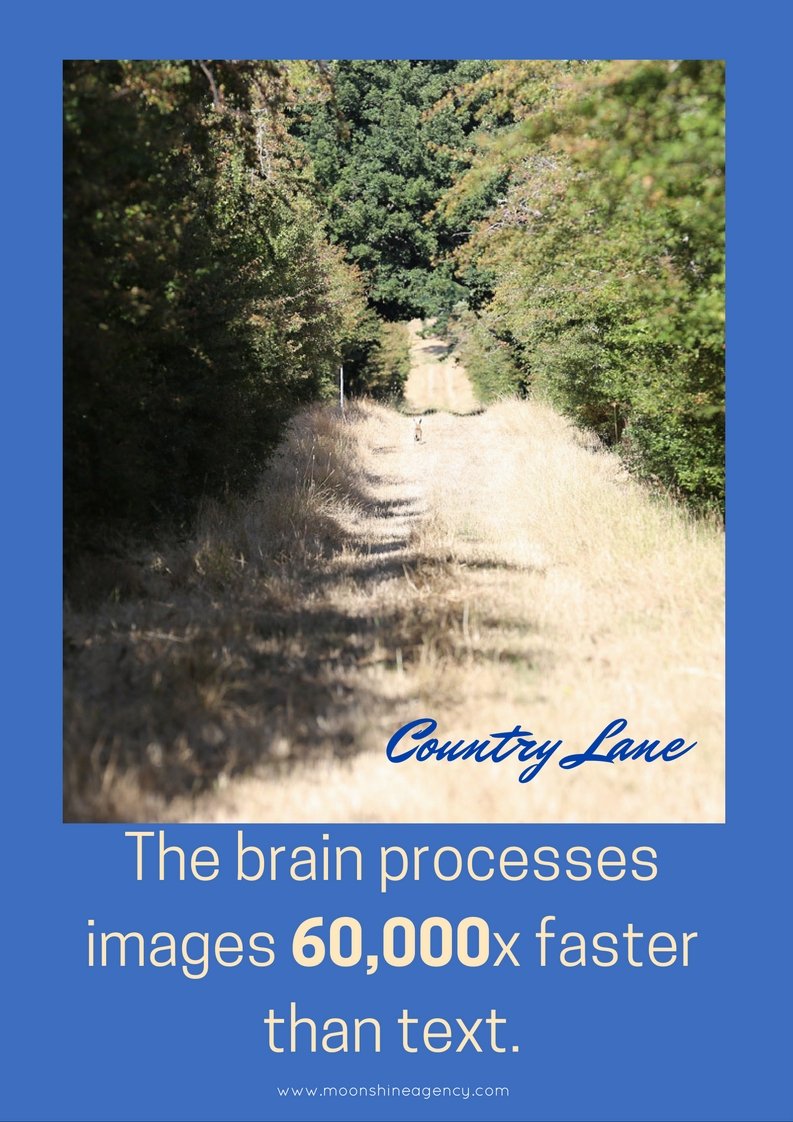 When you consider that visual data is processed 60,000 faster by the brain than text, it's not hard to understand why.
However, just having a video on your site isn't going to convert unless your site is already getting loads of traffic through your other marketing activities. 
Build it and they will come
Nope, not likely.
There is just too much competition online for your audience to find you organically.  You need to make it easy for them to find you.
If you've already invested the time and money into creating a fantastic video (or two) and they're on your website but there are next to no views, you're probably feeling pretty frustrated. That means 0 return on investment and all the stats on how great video is can not change that. 
Do not despair, your video is not a marketing lemon. 
You may not have a marketing team or content marketing specialist to call on but there are plenty of simple things you can do to get your video out in the online world. 
If you want your video to start bringing in the bacon, then here are a few ideas to get you started.
You Tube
Have you posted your video on You Tube? It is the second largest  search engine on the internet with 1.6 billion searches per month. With a little bit of work you can get this working for you and your video listing better.
Tip 1- Make sure your video title contains your key search word/s. In the first few lines of text under your video, make sure your key search words are in the copy.  Try to use these key words a few more times in the text. 
Why? Because Google and You Tube can't watch or listen to your video (yet) so the better the text around your video the better they will understand your video's topic.  The clearer the topic the better it will rank in search.
Tip 2.  Do you have the same call to action in your video description text as you have on your video. For example- 'Visit www.moonshinemovies.com for more information.'  This link should be in the first line of description text.  This reinforces the message for anyone who reads the copy but it also adds a nice source for links which is great for helping your website rank for organic terms.
Tip 3. Use a Custom Thumbnail. You can do this by either choosing a frame when you upload the video from the video manager tab in You Tube or better yet, by uploading a Custom Thumbnail that you have created- ideally with text such as your videos title.  According to WISTIA simply adding a Custom Thumbnail could up your play rate by 10%.  Tip 5: you need to verify your YouTube Channel in the settings to activate the Custom Thumbnail feature.
Tip 6.  Add a hyperlink to your video itself using the Annotations tool in the Video Manager.
Social Media
Putting your video out on social media is a must.  Visual content is more than 40X more likely to get shared on social media than other types of content (Source). The more ways you put it into the online world the more chances you have of reaching your audience.
However, social media is like a bottomless pit and can easily suck hours of your time with very little return.  In my opinion, social media is something you'll need to explore and play around with to find the right fit.  Are your customers on Facebook and Instagram?  Are they on Linked In, Pinterest, Snapchat or Twitter?  These platforms are all great but there is no way anyone has time to be consistent on all of them.  Even if its their full time job.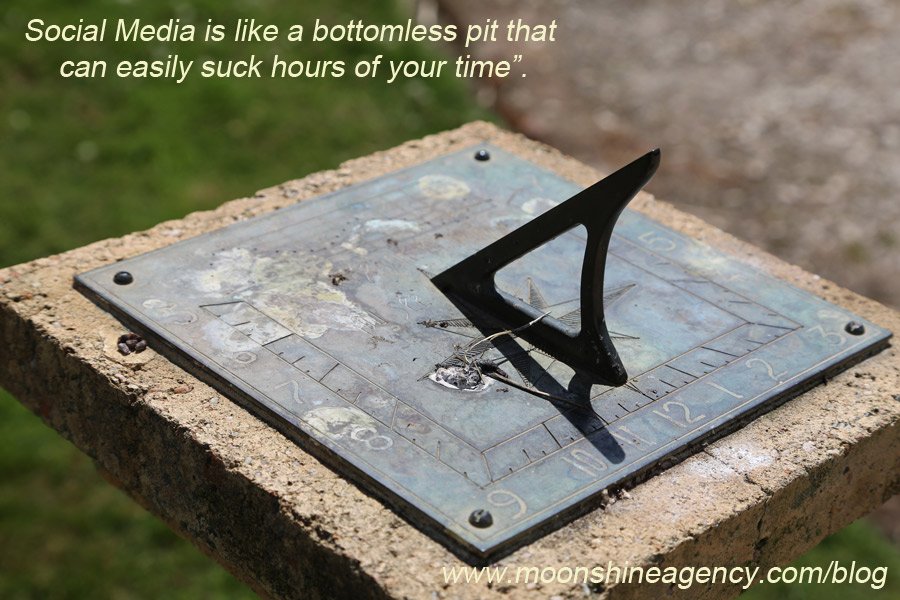 Tip 6.  Pick your platform.  If you think the majority of your customers are on a particular platform then this is where you should spend your social media time allocation, or at least 80% of it.  Then have a second and/or third platform and dedicate the last 20% of your time to servicing this audience. 
If you find after a few months you're not getting any traction on your chosen platform, then look at one of the others and explore that.  For example, if you've seeing minimal results on Facebook then your customers are probably not there.  Try Linked In or Pinterest?  Personally, I'd do some research, ask your customers what platforms they use.  Check out your competitor pages and see where they are performing well. 
Tip 7.  Always remember, if you really want to engage your audience/ customers on social media then you need to be sharing useful content, not just random comments and a peppering of likes.  If you want your audience to engage, then you need to give them useful information that they value.  You don't have to create all the content, share useful relevant articles, images and quotes that relate to your customers.
Video on Facebook: You can upload video directly, boost posts for relatively low cost and this allows you to target a very defined audience.  It's good strategy for those who are social media time poor.
Tit bit- As at Q3 2015 Facebook video viewership sees 8 billion average daily video views from 500 million users- and thats up from just 4 billion video views per day in April 2015. (Source)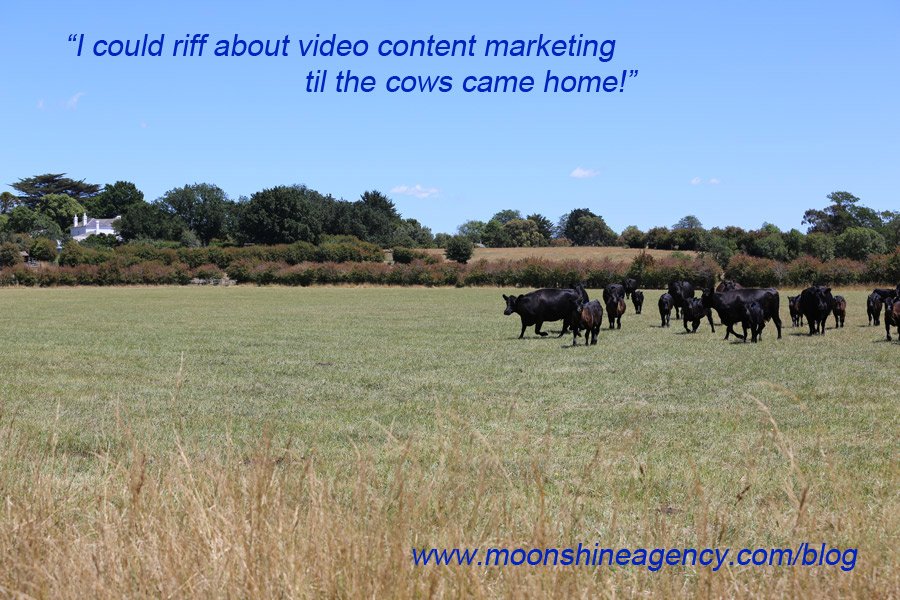 Linked In.  You can upload video to your profile on Linked In.  You can also publish blogs.  If you've gone to the effort to create a video then why not write a blog about the same topic as your video content and then embed the video into the blog.  It  doesn't have to be a lengthy blog, just a relevant piece of content that relates to your video.
Tip 8. Linked In blogs tend to do well for sharing and when you write a blog it alerts your contacts and promotes your blog to them. A useful, relevant blog also has the added benefit of positioning you as an expert.
Google + Add your video to your Google+ company page.  Ask your customers to write you a review.  These reviews can also be added to your company website and other social media platforms. 
Tip 9: Consider asking your really happy customers to film a video testimonial.  It does not have to be long or fancy.  Why- Customer testimonials and case studies are considered the most effective content marketing tactics, identified by 89% and 88%, respectively, of B2B marketers. (Source 2013 B2B Content Marketing Trends Report).
Tip 10: Put your videos on your website.  I know it's hard to believe, but we hear many stories of businesses that commission videos then forget to upload them to their websites!  This should be a quick and simple process and will improve the visibility of your website dramatically.
I hope you found this helpful, if you'd like to know more please get in touch. I could riff about this until the cows come home!
If you've had some good experiences with promoting your own video- please share, it's really useful for all of us to know what can work.
Did you like this blog- please subscribe to receive the Activating Audiences monthly newsletter which also has bonus special offers exclusive to our subscribers and new subscriber will receive a copy of 10 Easy Ways to Get More Out Of Your Video.PDF straight to your inbox.
Video killed the radio star and I predict that video on demand will kill broadcast television
Please ponder this thought while you rock out to a bit of 'The Bungles'.