Why We Loved Sustainable September
Wow, have the team at Moonshine been on an amazing learning curve about sustainable practice over the past couple of months in preparation for South Melbourne Markets 'Sustainable September'. 
I've always been passionate about healthy eating and looking after the environment but when South Melbourne Market asked us to help create some videos about their sustainable practice we found ourselves in for an unexpected journey of discovery.
I'd been very familiar with the South Melbourne Market and had shopped their regularly years ago when I lived in Albert Park. So I already had a fondness for shopping there. Now though, on learning what they are up to – I'm a regular again but not in the way you might think.  More on that later.
Here are some things myself and the Moonshine team learned about sustainable practice when making these videos:
Food miles matter way more than you might have realised
When you purchase fresh produce from the big chains you don't really know where it has come from. Something I first learned about when watching (of all things) Rachel Hunters' 'Tour of Beauty' where she learns from Australian food scientist, Vic Cherikoff that fresh produce may not be so fresh.  For example, oranges imported from the USA are frozen for transport – often a year in advance before it gets to your large chain supermarket. The nutrients are significantly depleted or gone completely so although you think you're eating a healthy orange loaded with vitamins, you may be getting a healthy choice only minus the vitamins! Huh…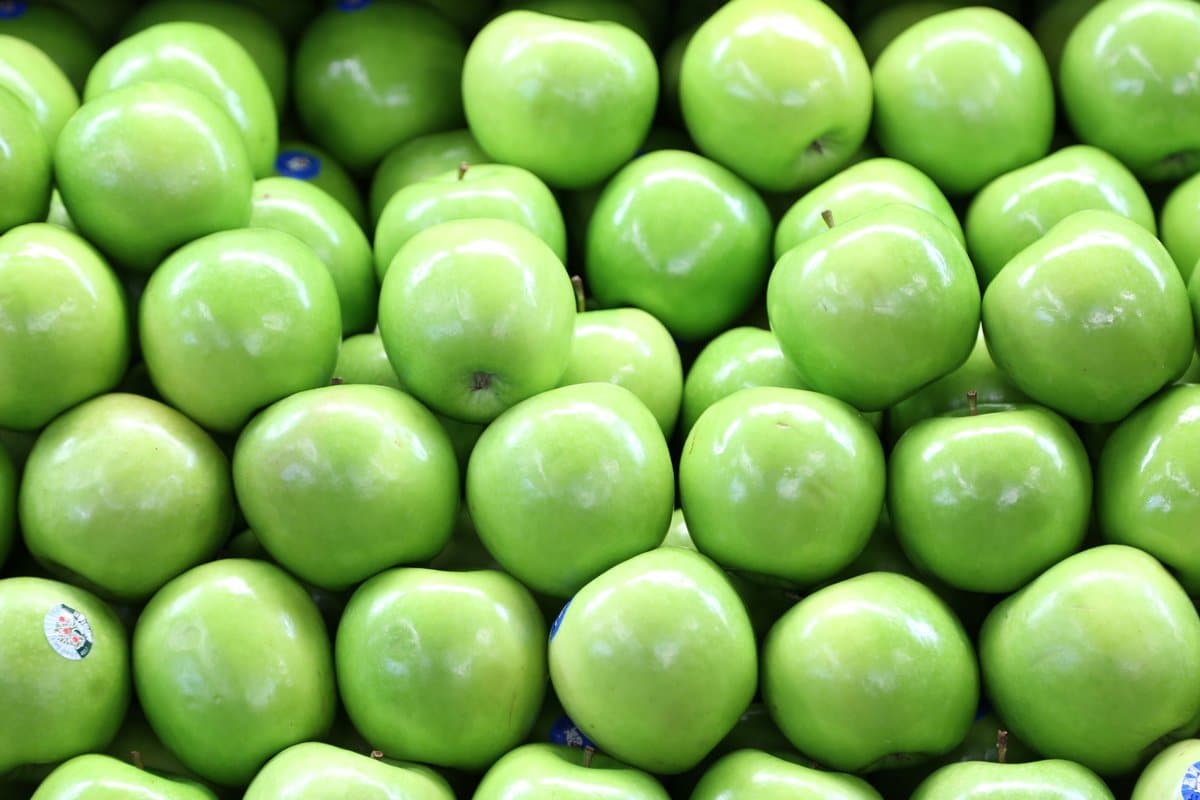 "Most fruits and vegetables are picked unripe, stored chilled for up to 6 months or more, gas ripened as needed and slowly released to the distribution chain to end up on the 'fresh' produce shelves of a store near you." Vic Cherikoff  
yikes…
When you purchase fresh produce from a supermarket it may have travelled hundreds if not thousands of miles to get to you. That equals fuel costs that are adding up to carbon emissions. Not great!
Good news – when you purchase fresh produce from many of the traders at a market, much of the produce, if not all comes from suppliers that are local and this is supporting local growers. And you can just ask them where they source their produce, no labels required.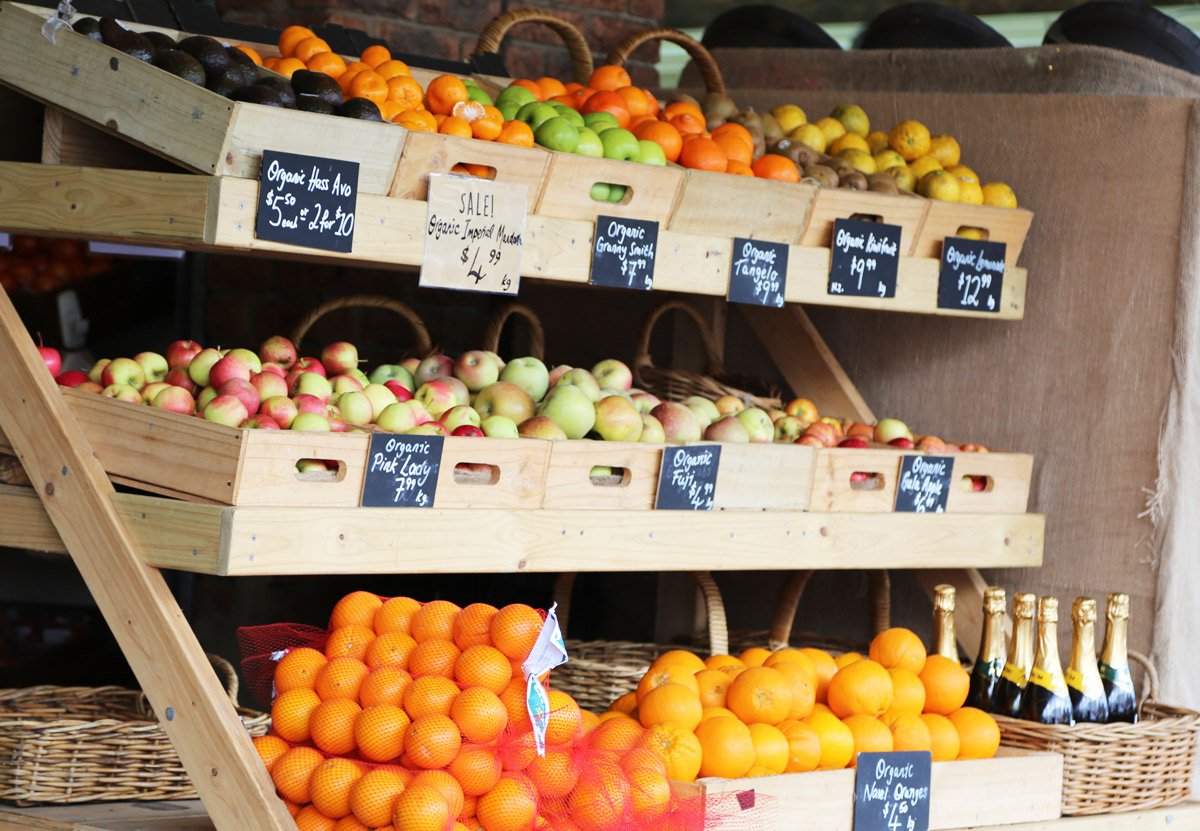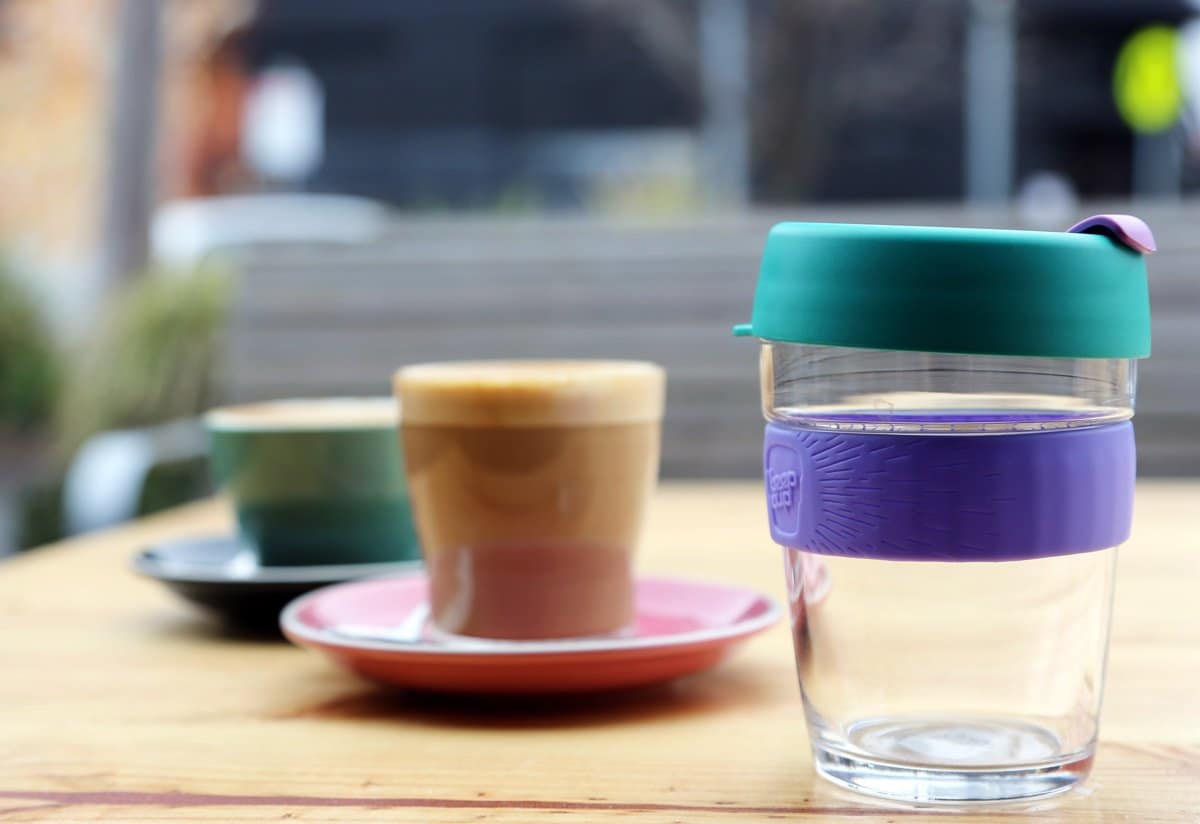 Shop local and support local business
This is pretty self-explanatory – buy from a local shop and you're helping your local business' stay in business!
An added benefit is that if you buy locally, you can have some input into the goods they supply.  For example, if there's demand for fresh celeriac and you can't get it, ask the owner and they might be able to source it for you.  I had a friend a few years back who got together with her local mums' group and persuaded their local IGA to stock a sustainable nappy brand and the owner did.  Everyone was happy.  Demand = supply.
Disposable cups
I don't want to alarm you but your take away coffee cup is killing the fish.
Did you know Australians are estimated to use 1 billion disposable coffee cups each year!!  They are estimated to be the second- largest contributor to litter waste after plastic bottles. (source Sarah Whyte 7:30)
Many of the market coffee traders are now providing a discount when you bring your own cup and supplying reusable cups for sale.
And yes, I feel very guilty buying a takeaway coffee in a throwaway cup now- my behaviour has changed.
Fed up with the big chains but don't have time to get to a market?
Answer (for Melbourners at least) 'Your Grocer'!  This is so simple.  When I was having a discouraged moment, complaining to a friend that although I really wanted to shop at the markets, I just didn't have time – she said, "Have you tried 'Your Grocer'? They deliver straight from the market". Genius!
Shopping via 'Your Grocer' has revolutionised my life – I have not been to a big chain supermarket in two months. I'd previously tried a number of times getting groceries delivered from both Coles and Woolworths and it was the worst experience. They are almost always late and I mean late. I've book a window from 5 pm – 7 pm and paid top dollar for the privilege only to call at 7 pm to find out where the goods are and be told, "Oh sorry, the driver is delayed and is expecting to deliver around 11 pm". I told them to forget it and for my trouble I got a $5 voucher code emailed to me for use on my next order… I digress.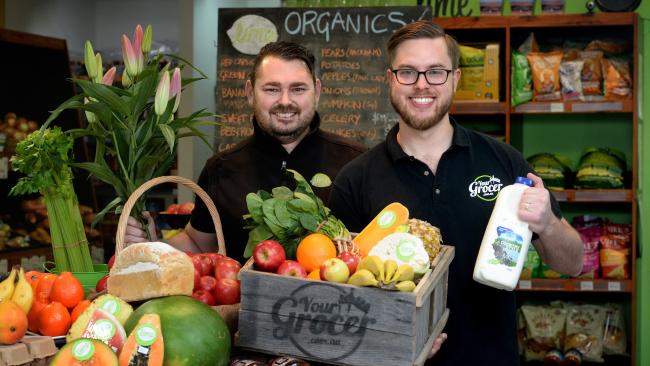 Benefits I've found
'Your Grocer' deliver from a number of markets including South Melbourne Market. They pack in boxes (only plastic bags for perishables) and they take the boxes back so no over crammed recycling bin. 
– 'Your Grocer' are generally on time and call if they'll be late, which so far is about 20 minutes max. 
– They'll leave goods on your doorstep if you give them permission to.
– Delivery is free if you spend more than $60.
– The produce has been excellent quality every delivery so far.
– It's super easy to order online and if you do it before 12 pm, it's same day delivery!
– They are connected to an IGA so you can get everything you need, not just fresh produce.
– Think fresh bread and chocolate croissants delivered to your door… Mmmm…. Croissants…
Unexpected benefits
Because it's so easy to use, I realised the other day that I hardly ever throw food out anymore.  Although I used to plan the week's meals and do one shop a week, I tended to overbuy to avoid running out mid-week and needing to do another trip to the supermarket. With 'Your Grocer' delivering every day of the week, I just have to plan a few days in advance and there is nowhere near as much waste, perhaps that's more of an accidental sustainable practice! According to Marie Forleo we currently waste about one-third of all food produced worldwide- while hundreds of millions of people go hungry every day.  This outcome is awesome.
Oh yeah, and the produce stays fresh for much longer too.
So all in all, we learned a lot. I've only touched on few of the initiatives the market has going on – watch this video to see much more.  Solar, recycled water, Wrigley recyclers, Gaia machines to name just a few more initiatives.  You can see it all in these videos below.
I hope you enjoyed learning a bit about sustainable practice. Happy sustainable shopping.
Best wishes,
Sue