Are you tapped into a business asset that has enormous potential to connect and resonate with your customers, is completely authentic and can be use across all your marketing? The great news is…. it already belongs to you
It's YOUR STORY!
Do you want your customers to see you as a shooting star, a diamond in the rough or the pot of gold at the end of the rainbow!
If you're in just about any business from Lawyer to Mortgage Broker, Personal Trainer to Real Estate Agent generally people who are seeking your services have a pretty good idea of what you do.  For a new customer to engage you, you need word of mouth, a good referral or to stand out from the crowd. 
So how do you do that simply and effectively?
Regardless of your marketing budget, where you invest your money is important.  Your marketing needs to provide results, it needs to cut through and convert your potential customers into your new customers, and your existing customers into repeat customers. 
Bigger brands with bigger budgets tend to yell the loudest, take up repetitive ad space and hammer people with a generic message because they're too big to offer the all-important personal touch.  And that's where the opportunity is to make your message different and memorable. 
"Different is better than better!"
World class branding expert Sally Hogshead explains in her book 'Fascinate'.  When you're marketing your brand it's tough to be better than others but far easier to be different.  Being the best of the best takes resources 'money' and energy 'time', so if you can stand out from the crowd by having a point of difference then that is better than being better. Please remember we're talking about marketing here – not suggesting you compromise the quality of your product or service.
Now the question is how do you make your brand different?  The good news is that it already is.  The story behind you and your business is the greatest differentiator that you have. You can make it your greatest marketing asset.  Because the story of your business is unique it will naturally be authentic to who you are and what your business is about.
As leadership expert Simon Sinek says- "People don't buy what you do, they buy why you do it".  When people learn about your story, they are learning about why you do what you do.  Let me drill down on this a bit further.  A quick Google search on any type of business will usually bring up many listings specific to a local area. 
What is it about your business that can set you apart from the crowd- answer: YOU!  Your passion, your motivation, your why – in short YOUR STORY.  What you do and why you do it will always be different to the next guys, and that's what your potential customers want to know about.  And it's really critically that you include YOU in YOUR STORY.
Here's an example of how stories shape your business.  You've been putting money into various savings plans your whole career, from superannuation to purchasing your own home. You now have children and are keen to make the most out of your money so you can send the kids to University and to set you up for retirement.  You decide you need to speak with a Financial Advisor to get some expert advice. 
You do a quick search on Google and a few Financial Advisors come up in your area. On further research you learn that one has a solid background in finance, good credentials and has worked with major banks, their website looks polished and has some good sounding testimonials but there's no genuine sense of the person or people behind the business. 
The next one you click on has similar credentials and good testimonials, however front and center, they also talk about their passion for helping their customers make good investments, that they get a thrill out of watching both the stock market and property markets and have a genuine belief that people should be able to access all the information needed to make strong decisions about their financial investments and secure their future. There website is straightforward and functional but they have published a range or professional videos and photographs that clearly communicate their story, their why.
Which one would you make a time to meet with?
What is your why?

 

What value can you bring that your competitors aren't and how do you position this your value in your business through marketing?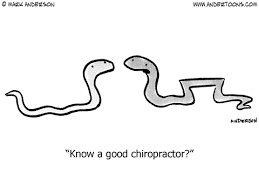 If you're a Chiropractor, you may want your patients to see you as a shooting star, one that lights up their day for a brief moment (and alleviates that crick in their neck) and then is gone into the night sky, only to return when they need you at their next appointment. 
Your story can help them understand your genuine drive to improve people's health.
If you're a Mortgage Broker you need a customers trust that you can deliver the best solution for them, that you have the passion and negotiation skills to find them the best deal, you become the diamond in the rough. 
The one they feel grateful to have discovered among the other Mortgage Brokers out there.
Their decision to pick you was on learning that you run a family business started by your father and you value the relationships you have with your clients. This aligns with their values.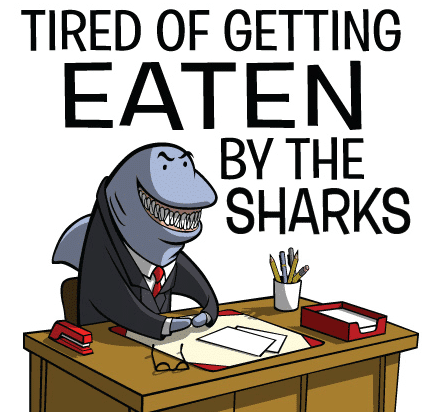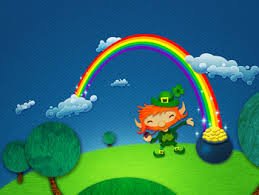 Or if you're a Real Estate Agent, buying or selling, your clients are looking for the pot of gold at the end of the rainbow.  They want to be sure you'll ride the rainbow journey with them and not turn out to be the Leprechaun clutching the pot of gold at the end. 
Your story can give them confidence in that!
I'm sure you get the idea. Once you're clear on your point of difference, the next step is to figure out how to tell your potential customers about it.   Have you defined your perfect customers?  They are your primary audience and the ones your story needs to align with.  The values they hold need to come through clearly in your story as this is what will set you apart from the rest.
 I hope this has helped you clarify the unique point of difference your story is for your marketing and how you can leverage it to engage your ideal customers. 
 Your next step is working out your budget and how you want to deliver that message.  Whether you want to produce a video, invest in professional photography, write a blog, use social media and direct marketing or engage a graphic designer to create an ad.  All of these work and work well together. 
The reality is, no matter what you decide it will take some time and resources.

 
Because most of us are now reading less and watching more, videos are fantastic as you can communicate a lot of information in a short amount of time, people can get a sense of you immediately and you can begin building trust right away.  However, your potential audience still needs to see it to be converted.
 Likewise, blogs are great as they can position you as an expert and you can put them on your website, e-newsletter, send tweets and Facebook posts to promote it.  You could also use this same content to create a video that will do the same. However, your potential audience still needs to see it to be converted.
 Online ad's and print advertising can also work well but can be costly depending on where you run the ad's so the success will come down to budget.
 You've probably noticed by now that I love telling stories and as I specialize in video, I naturally recommend it.  I know how powerful it is in quickly delivering a message.  Often you only have seconds to deliver your message before your potential customer has clicked away so memorability, clarity and speed are key.
 If you're keen to learn more about how you could craft your story to attract more customers and also market it effectively to get the best return on the investment, please subscribe to our Activating Audiences newsletter where we share loads of information and tips on digital communications, leave me a comment below or get in touch.