What is Nudge Theory?
Nudge Theory is a behavioural economics concept, which proposes that by creating access to choices through positive reinforcement and guidance, individuals or groups are more likely to make educated decisions without feeling forced to do the right thing. Comparatively, traditional methods include direct instruction, legislation or enforcement of change, often with the threat of punishment.
Richard Thaler and Cass Sunstein's 2008 book titled, 'Nudge: Improving Decisions About Health, Wealth, and Happiness', which Thaler has recently received the 2017 Nobel Peace Prize for tells, "A nudge is any aspect of the choice architecture that alters people's behaviour in a predictable way without forbidding any options or significantly changing their economic incentives. To count as a mere nudge, the intervention must be easy and cheap to avoid. Nudges are not mandates. Putting fruit at eye level counts as a nudge. Banning junk food does not".
Nudge Theory has been widely embraced in political, economic and health sectors globally with various 'Nudge Units' in place, including an active 'Behavioural Insight Team' by the NSW Government. Notably, the theory has been adopted by World Banks and the UN. The observation is that 'nudging' is just as effective, if not more effective than enforcing change.
Applying Nudge Theory to Impact Films
The Moonshine team was initially engaged to design and create videos in response to an outbreak of Rheumatic Heart Disease (RHD) in the remote community of Maningrida in Arnhem Land, Northern Territory in 2015. RHD is 100% preventable yet there are approximately 470,000 new cases of Rheumatic Fever and over 230,000 deaths due to the disease each year. Australia has the highest rate of the disease, which mostly effects young Indigenous adults aged from 5 – 14. The disease, which can start off as a common cough or skin sore mostly goes undetected and is widely unknown, particularly in remote communities where the disease is most prevalent.
We established the project, Take Heart in 2015 to help the quest to rid Australasia of the disease.  The project comprises of a one-hour feature film, 25 short films, a free action toolkit, free smartphone app, website, social media channels as well as touring screenings and photography exhibitions.
Here's How We're 'Nudging' Audiences: 
Tool/s

Nudge Tactic/s

How it's Being Used

Storytelling

Changing the environment and preparing people for change

Telling stories from people suffering from RHD from local communities to the audience that are most likely to contract the disease.

Educating people at risk and the broader community to empower people to make more informed decisions that better theirs and others' health.

Outlining clear cause and effect as well as long-term ramifications and short-term gain.

Short films have been translated into over 10 Indigenous languages.

Short videos and feature film

Visualising outcomes and ease of engaging and adopting

Engaging audiences through a sensory experience that helps visualise outcomes.

Using music and visuals that connect with audiences to encourage engagement and clearly and effectively convey information.

Providing access to stimulating and educational videos where there hasn't been before.

Photography exhibitions and film screenings

Sensory and engagement

Engaging members of the community through visual stimulus.

Creating an opportunity for dialogue about the disease at events.

Encouraging engagement by making the issue a social event and creative stimulus.

Action Tool Kit – online & print

Conforming – 'the mob effect'

Providing

 

'Action Tool Kits' to influencers including health care professionals, schools and clinics within communities where the disease is prevalent.

Mainstream distribution of the Tool Kits to help raise awareness of RHD.

The large-scale distribution of the Tool Kits helps portray the mass effect of the illness and bring people together to take group action.

Mobile application

Self-control strategies – routines to counter weaknesses

The app provides strategies for health routines to support the prevention and management of RHD.

Access to basic health management in communities where access to health care can be limited.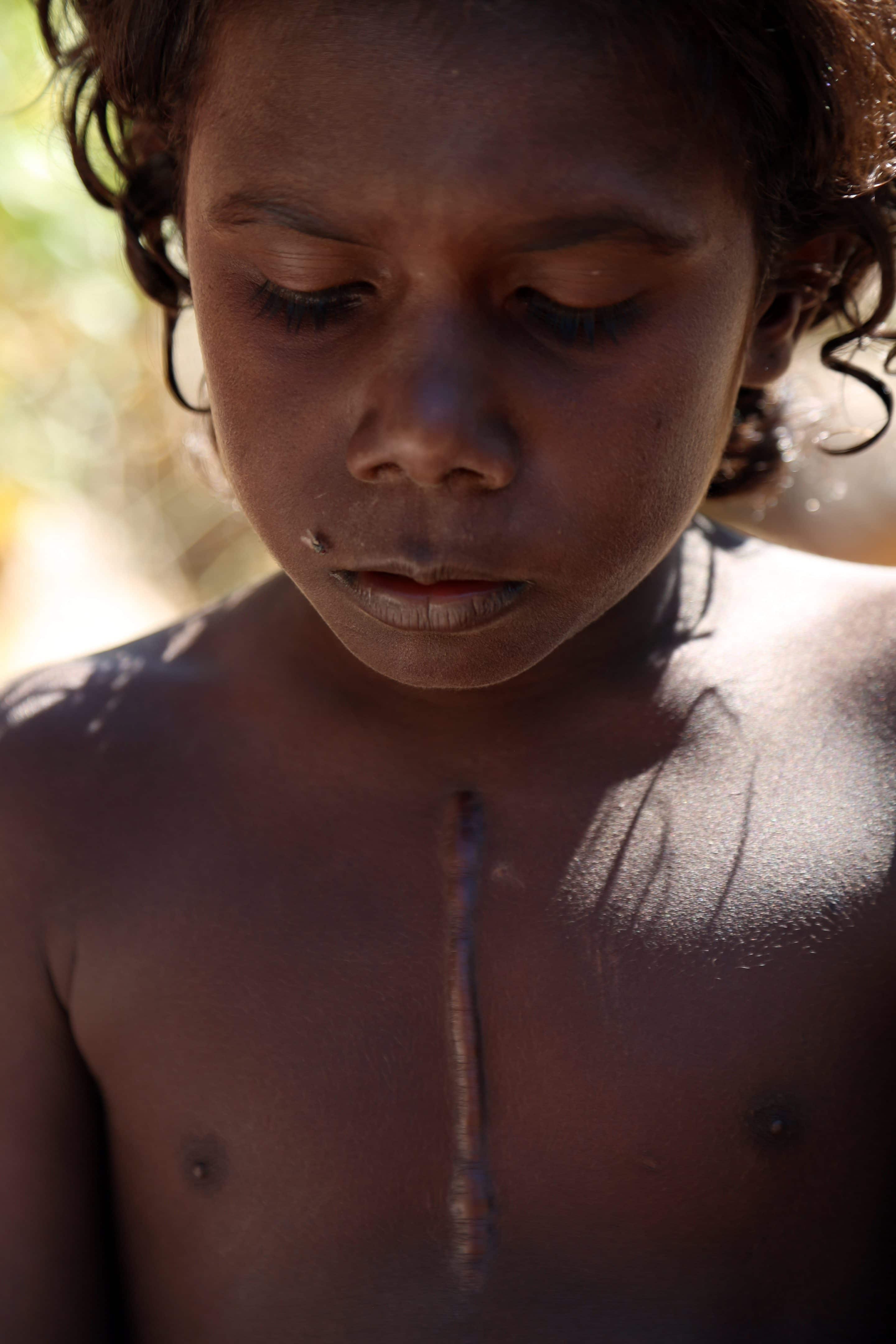 Through storytelling, the Take Heart project is 'nudging' audiences by enabling individuals and groups to make informed decisions to better theirs and others' health and to ultimately, support the prevention and treatment of RHD. Take Heart has encouraged action on both local and government levels. While the feature documentary, short films and other activities for the project have been widely broadcast across Australia and internationally – assisting in making the disease better known, there is still a long way to go to close the gap on RHD. Follow Take Heart on Facebook here to stay up to date on the project.
Moonshine Agency crafts stories that take audiences on a journey, inspiring action and change. Nudge Theory is one of many impact tactics that we use to activate our audiences to inspire change.